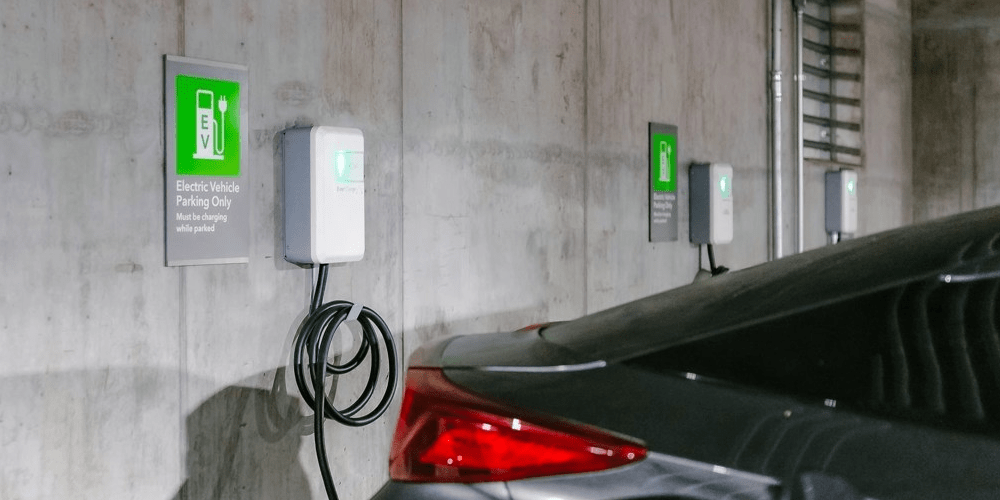 SK E&S, an energy company affiliated with South Korea's conglomerate SK Group (SK Innovation), is entering the US electric vehicle charging market. SK E&S has acquired US EV charging solution provider EverCharge.
This is the first time a Korean company has acquired the management rights of an EV charging company based in the United States. EverCharge was founded in 2013 in California. The company manufactures EV chargers and operates charging stations.
Currently, the company says it has installed and operates 4,600 EV chargers across North America, including the US and Canada.
Earlier this month, SK E&S revealed that it will finance SK E&S Americas with $400 million. This was earmarked for investment in energy solutions businesses in the US and is being used to acquire EverCharge and "make additional investments in the energy solution sector," the company says.
EverCharge provides expertise in scalable installation and deployment of EV charging in parking facilities, including workplaces, multi-family communities and commercial fleet segments.
SK innovation is a part of the SK Group, one of the largest conglomerates in South Korea. SK innovation's battery business include Volkswagen, Mercedes-Benz, Hyundai-Kia Motors, and Ford Motor Company.
SK Innovation is an energy and chemical company, independently pursuing batteries and oil exploration and production (E&P) businesses through eight subsidiaries.
---
---