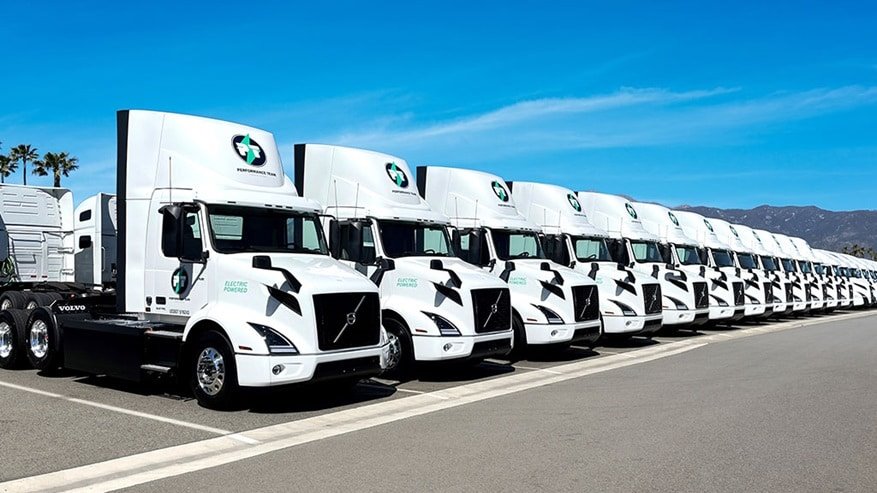 Maersk has announced the order for 110 additional Volvo VNR Electric Class 8 trucks, increasing its total commitment to 126 trucks.
The trucks will be delivered by the end of Q1 2023 to support increased demand from customers.
The new order builds on the August 2021 order of 16 Volvo VNR Electric trucks as part of Maersk's Environment Social Governance (ESG) strategy to decarbonize logistics.
The strategy is a key driver for zero carbon operations in trucking and an important part of Maersk's goal of enterprise-wide, carbon neutral operations by 2040 with significant steps to be taken by 2030.
Today's order reflects the company's responsible procurement efforts to integrate ESG into Maersk business activities. Maersk expects to deploy 450 electric trucks in North America from various manufacturers in 2022-2023.
The Volvo Electric trucks will be used in Southern California for short-haul warehouse and distribution center operations. Electric charging infrastructure for Performance Team- A Maersk Company's Santa Fe Springs, California facility will be installed in April-May 2022 and operational in June 2022.
The order was prepared in collaboration with TEC Equipment, Volvo Trucks' largest West Coast dealership and the first to achieve the Volvo Certified Electric Vehicle (EV) Dealer designation in North America.
TEC Equipment's Fontana and La Mirada locations in Southern California will support Maersk Distribution Services and Performance Team in maximizing the uptime of their Volvo VNR Electric fleets.
As Volvo Certified EV Dealers, the two TEC Equipment locations have trained and equipped their service teams to safely perform battery-electric truck maintenance and repairs for customers.
---
---