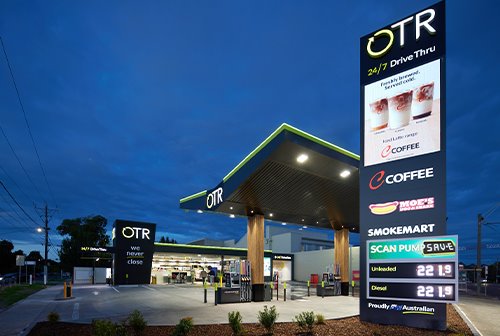 OTR will begin accepting payment in cryptocurrency across all its convenience operations from July this year.
Peregrine Corporation, who operate 170 OTR service stations and Smokemart & Giftbox outlets, have partnered with DataMesh Group to enable its customers to pay via cryptocurrency across the entirety of its Australian operations.
Yasser Shahin, Executive Chairman of Peregrine Corporation, said the growth and mainstream acceptance of cryptocurrency adoption in Australia and the rest of the world has offered them a clear opportunity to tap into the momentum of this fast-growing space for the benefit of their customers.
"Our payments partner DataMesh has enabled Peregrine to take advantage of emerging payment trends and be a market leader in offering our customers alternative payment choices across our point-of-sale terminals. This is part of the trend that sees OTR as a leader in payment innovation."
DataMesh Group has enabled this partnership by onboarding Crypto.com as a payment acceptance type across Peregrine's in-store point of sale terminals.
"Crypto.com is a world-changing platform. It is synonymous with the future of technology, payments, and business. We are excited that our collaboration with Crypto.com and DataMesh has enabled this capability, and I look forward to our customers embracing this innovative and convenient way to engage with us," said Shahin.
The sites include OTR service stations, C Coffee dine-in and drive-through cafés, Subway, Oporto, and Wokinabox restaurants.
Karl Mohan, General Manager Asia and Pacific of Crypto.com, said the landmark partnership enables them to walk the talk on what they set out to do when they first launched in Australia which is support our customers to pay with cryptocurrencies at real-time market prices, avoiding the cost and hassle of fiat conversions.
"We're thrilled to be bringing this vision to life with one the most trusted companies in Australia.
"Cards that allow customers to convert their crypto holdings to fund fiat purchases – such as Crypto.com's Visa card and reward program – are becoming increasingly popular. With ~65 per cent of Crypto.com customers using their Visa card, the consumer demand is clear."
---
---