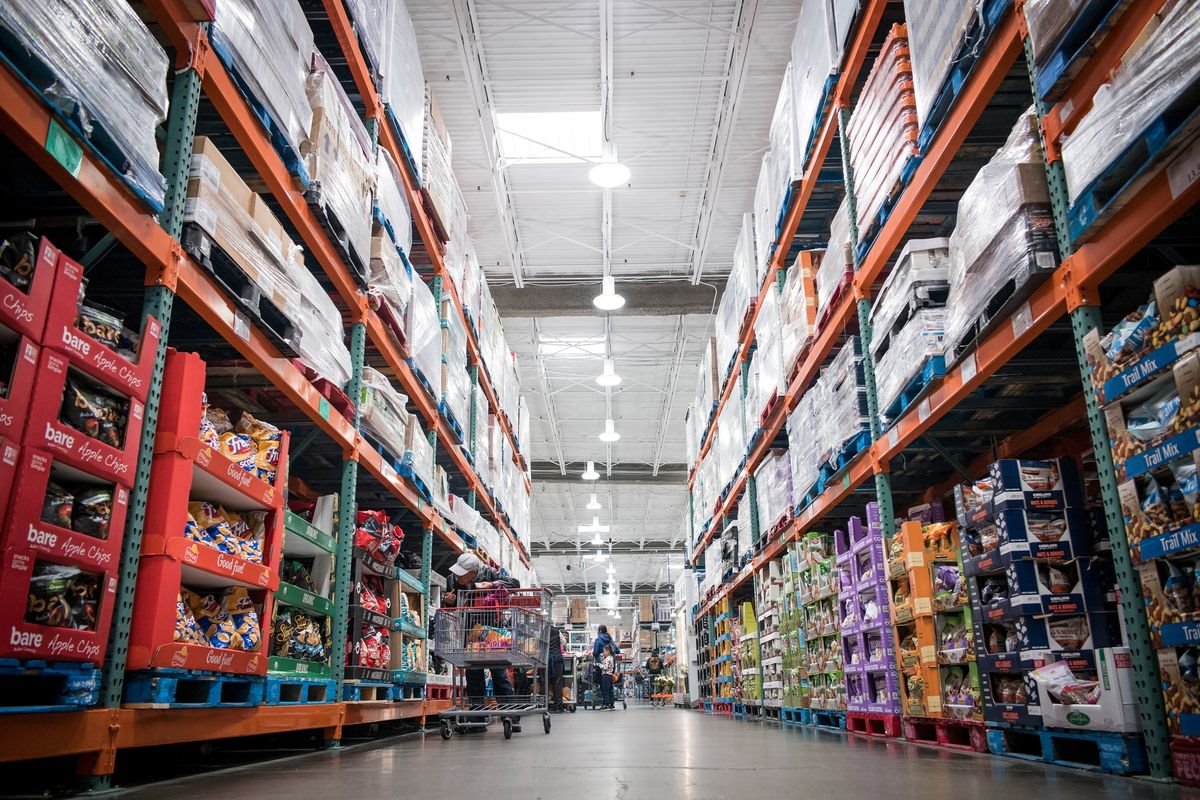 Costco Wholesale continues to grow its membership, to 61.7 million members in the latest fiscal year.
Costco Wholesale is challenging Amazon.com as the most richly valued retailing giant in the country. The warehouse club leader continues to win over investors with its distinctive strategy.
It keeps things simple with limited selection, low prices, and executes well. It has shown that a significant Internet presence isn't critical for retailing success. With just 7% of its sales online, it's the anti-Amazon.
With its dominant online retailing franchise and leading cloud computing business, Amazon has long had the highest P/E among big retailers—although it is part retailer and part technology company. Amazon's retailing P/E arguably is less than 43 due to the high value of Amazon Web Services, its cloud operation.
With its rock-bottom prices and treasure-hunt atmosphere, Costco continues to draw shoppers to its warehouse clubs. High inflation is adding to its consumer appeal. Costco earns the bulk of its profits from membership fees—the base fee is $60 a year. This gives the company a subscription-like model with renewal rates regularly running around 90%.
Costco generally won't mark up prices of any goods more than 15%. That makes the Costco value proposition almost impossible to beat. Costco can make money with such low markups because it keeps expenses low, although it pays employees better than most rivals, including Walmart (WMT).
Membership continues to grow, rising 7% in the company's latest fiscal year to 61.7 million members. The company operates 829 warehouses mostly in the U.S.
---
---