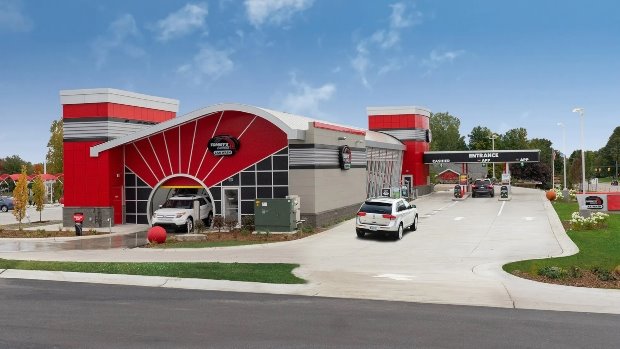 Tommy's Express Car Wash recently announced in a press release the opening of nine new franchise locations in Q1 of 2022.
The new express carwash sites are located in Columbia, South Carolina; Port Charlotte, Florida; Cedar Rapids, Iowa; Columbus, Nebraska; Lansing, Michigan; Richmond, Virginia; Denton, Texas; Kays, Kansas; and Collinsville, Oklahoma.
These independently owned and operated locations will maintain the growing brand's signature commitment to the outstanding guest experience, wash quality and top-notch technology.
Tommy's Express is a next-gen, high-efficiency national carwash franchise providing faster, safer and more sophisticated carwashing with affordable pricing and membership packages.
Each highly recognizable location is equipped with an approximately 130-foot dual belt conveyor system, soft cloth brushes, tire shine service, body wax and a license plate recognition system, and mobile app for TommyClub members.
Self-serve interior cleaning and vacuuming are available on-site. Customers should expect quick service even at peak hours, three-minute travel down the carwash tunnel, an excellent menu of products and services with free floor mat washers, and vacuum stations located on-site.
TommyClub unlimited wash memberships are available for purchase via the Tommy's Express app, allowing member vehicles to automatically be admitted to the wash via a proprietary license plate reader system.
Unlimited club members can wash as often as they wish at any location for as little as $19.99 per month.
According to Tommy's Express company President Ryan Essenburg, "Tommy's Express represents the best the carwash industry has to offer, from our commitment to customer experience to the custom, proprietary equipment we pioneered to give you the finest carwash result possible."
Essenburg also stated, "We are excited to continue our growth in these states and look forward to serving the communities."
These locations bring the total number of Tommy's Express Car Wash facilities in operation to 102, with more than 230 future sites currently in development in the U.S. and abroad.
---
---