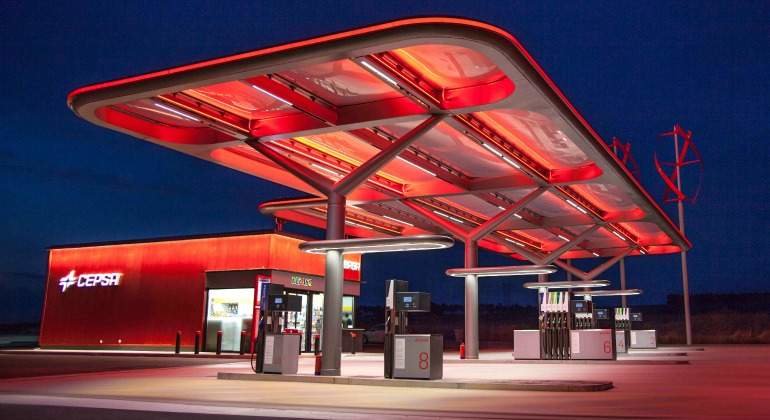 Cespa is offering as much as 45 euro cents per litre off the price of fuel to its most loyal customers.
For those lucky enough to be eligible for the discount, their fuel will cost around about the same as it did a year ago.
However, in an interesting move, Cepsa has decided to introduce an additional discount to anyone who owns one of its loyalty cards.
Customers with one of the cards, as well as a Carrefour card, can save up to 45 cents a litre on fuel. The maximum discount is equivalent to approximately 25% of the average price at Cepsa's Spanish petrol stations.
"Thanks to these measures, put in place to deal with the exceptional international energy price situation, private loyal customers obtain a discount of up to 16 euros for a conventional refueling of 35 liters, bringing prices closer to those of a year ago for gasoline 95 (€1.356/L) and last October for diesel A (€1.375/L)," says the company.
The card the customers will need to obtain is called the Cepsa 'Porque Tú Vuelves' card. It allows a discount of 30 cents per litre, which includes the 20 cents from the government measure as well as another 10 cents at Cespa's expense.
In a press release, Cespa explains that any private customer can join the 'Porque Tú Vuelves' program simply, immediately, and free of charge through the company's website or at a point of sale when refueling. The program currently has more than 1.5 million users.
By twinning the Cepsa Visa card with a Club Carrefour card, an additional 10% fuel discount gets unlocked, making the maximum possible discount 45 cents per litre. Moreover, according to Sur, hauliers who use Cepsa's loyalty cards for professionals will be able to save up to 30 cents per litre in addition to the current commercial discounts.
The petrol station chain has also pointed out that both motorists and hauliers who don't own its loyalty cards can also benefit from discounts, albeit smaller. They shall pay 5 cents per litre less on top of the 20 cent cut facilitated by the government.
---
---