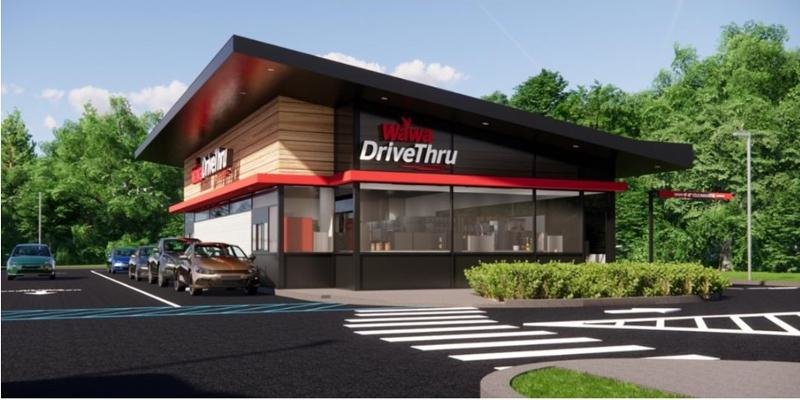 Wawa, a convenience-store chain known for its freshly made hoagies, is planning to double its unit count by the end of the decade, an expansion that will include more drive-thru locations, its CEO said.
The Philadelphia-based company operates more than 965 c-stores in Pennsylvania, New Jersey, Delaware, Maryland, Virginia, Florida and Washington, D.C. It has emerged as a competitor to restaurants because of its foodservice offerings, particularly at breakfast, and its development of drive-thrus and other restaurant-like features.
It's set to open 54 new stores this year, and by 2030, it hopes to extend to approximately 1,800 locations, CEO Chris Gheysens told the Philadelphia Business Journal.
He characterized the plan as "the most aggressive growth" in the chain's history, saying the expansion will include "traditional" neighborhood stores and "nontraditional" rest stop-style formats in both existing and new markets.
Some of the new locations will also include drive-thrus, a format Wawa began pursuing during the COVID-19 pandemic in response to consumer demand for more convenient ordering channels.
It currently has two drive-thrus, in Falls Township, Pa., and Westampton, N.J. The Pennsylvania location features a new prototype that consists solely of a drive-thru; it is essentially a fast-food restaurant.
In another flex of its quick-service muscles, the chain added a burger to its menu last year, part of a broader move into the dinner daypart that also includes pasta. The premium burger was the top-selling item at the drive-thru unit, the company said at the time.
Drive-thrus have become increasingly popular among restaurant chains during the pandemic, with chains from McDonald's to Raising Cane's seeing strong sales through the window, while companies like Chipotle, Shake Shack and Sweetgreen have built their own versions of the takeout lane.
---
---