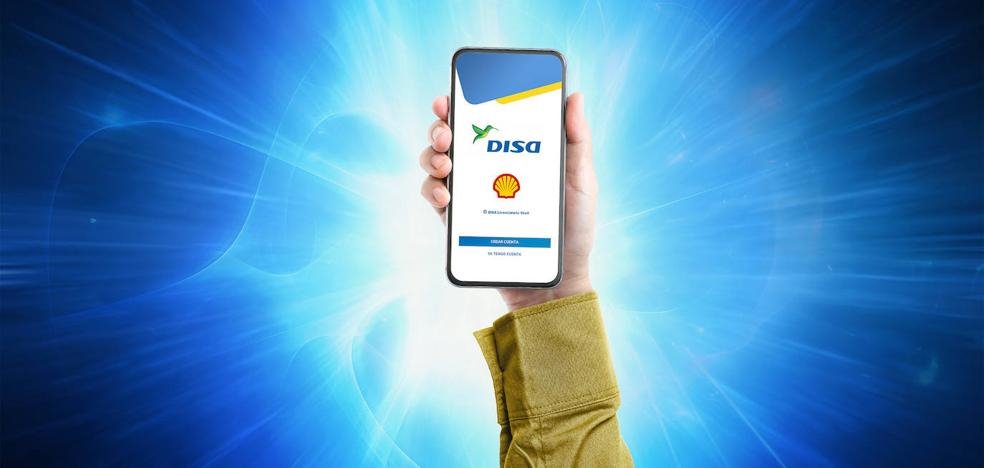 DISA applies a discount of up to 30 cents per liter of fuel to all customers who refuel at its network of DISA and Shell brand stations using the new 'My DISA Energy' App , suitable for iOS and Android.
The launch promotion of the new DISA application gives the possibility of adding a 10-cent discount per liter of DISAMax or Shell V-Power, and a 5-cent discount per liter of DISAEco, DISA Autogas and Shell FuelSave. These discounts will be applied in the network of the 200 DISA and Shell stations in the Canary Islands , using the new App at the cash point.
The launch promotion of the 'Mi Energía DISA' App will be valid until June 30. This additional discount of 10 or 5 cents per liter is compatible with our combined offer of gas, electricity and fuel, and with other promotions and agreements with external companies and collaborators, as well as payment cards, accumulating up to a maximum of two discounts, being one of them that of the App. In some of these cases, the total discount can exceed 35 cents per liter .
Likewise, the system for issuing and exchanging 'Tu Club DISA' points for discounts at the station will continue to operate. The promotion is not only compatible with the use of the professional DISA Credit card.
Those people who want to benefit from this launch promotion must install 'My DISA Energy' on their mobile devices (from their Play Store or Apple Store), and use it at the time of payment at the checkout point.
The 'My Energy DISA' App has several very practical functions for our customers, among them, uploading your electricity bill and receiving a better offer that can provide you with savings with 100% renewable electricity , generated in DISA wind farms and photovoltaic plants. , which make it the leader in this type of electricity generation on the islands.
In addition, you can order and pay online for gas cylinders. Finally, it has a service station search engine with geolocation, access to promotions and specific advantages of Tu Club DISA.
The DISA Group will progressively increase the utilities and advantages of this App and will inform all its users about its benefits.
---
---