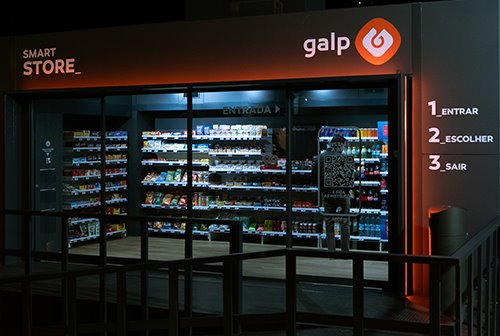 Motorists in Portugal will be able to experience Europe's first autonomous petrol station which has opened in Lisbon.
The store is a joint venture between Portuguese petrol station firm Galp and autonomous retail company Sense
Sensei has created a 323 square foot convenience store at one of Galp's locations in Lisbon. The autonomous services will offer food and drinks to customers in a similar fashion to an Amazon Go store with cameras and sensors detecting items being picked up and taken from the premises.
The software is based on Sensei's "Plug & Play: Autonomous Pod" concept, which is a form of mobile payment infrastructure. The autonomous software creates and keeps track of each person's virtual shopping bag and charges them automatically via an app, with credit card payments soon to follow, upon exiting the shop.
The pod will be open to customers from 8 am until midnight every day with 24-hour access becoming available in the next month.
"The newly opened petrol station convenience store is a shining example of how we have expanded our reach beyond powering bespoke autonomous stores for large grocers to now also offering modular and mobile "Plug & Play" Pods that can be easily adapted to suit any and all retail needs," Vasco Portugal, CEO at Sensei, said.
"We are thrilled to be pioneering this concept in Europe with Galp. It is also the first of many petrol and service station stores that we look forward to launching with different partners in the coming months."
When it comes to autonomous retail, the likes of Amazon and Ocado might be the first that comes to mind, but Sensei has a history of beating the competition; in May 2021 it was the first to launch a fully autonomous retail store in Europe.
Part of the appeal of autonomous convenience is the direct access to data that the store management can have. "We are also eager to capitalise on the data captured through Sensei which will help us make the store increasingly better by implementing a highly efficient restocking operation and offering the most attractive products for each specific location," said Teresa Abecasis, Galp's COO.
"For example; this fully autonomous store will allow for smaller gas stations in lower-traffic locations to offer non-fuel products to customers through a profitable operation."
---
---