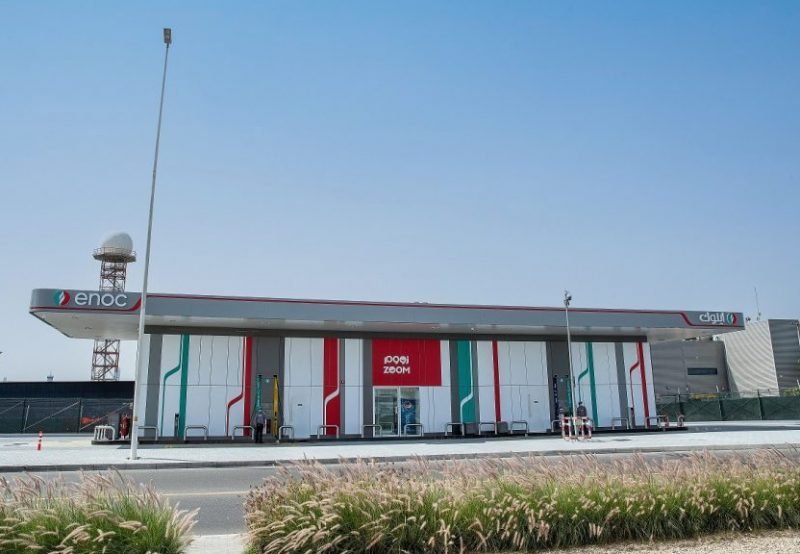 ENOC Group has announced the launch of its compact station in the Dubai Airport Freezone (DAFZA).
The station is designed to cater to the fuelling needs of the entire DAFZA region where major logistics offices are located.
Saif Humaid Al Falasi, group CEO, ENOC, said: "DAFZA is home to over 1,600 international firms, and our recently opened innovative compact station will cater to the fuelling needs of employees working at DAFZA as well as commuters visiting the free zone.
The number of vehicles in the UAE continue to grow, and to meet the rising demand, we will continue to support the country with smartly designed fuelling stations in line with our wider growth strategy to enhance customer experience and ensure the highest standards of health and safety."
The compact station is equipped with eight dispensers, allowing for fuelling on both sides of the station, offering Special 95, Super 98 and diesel. With a capacity of 90,000L, ENOC will be able to fuel 1,200 vehicles per day.
The DAFZA compact station also includes a smart vending machine, launched in partnership with Etisalat and the group's logistics partner, Mohebi. The vending machine is linked to a back-system that automatically enables the logistics partner know when it needs to be refilled and triggers delivery.
It accept payments by Visa, Mastercard, Apple Pay, Samsung Pay, Google Pay and ENOC Pay, while all contactless and smart payment methods are also accepted.
The compact station is also equipped with solar photovoltaic (PV) panels and will deploy technologies that contribute to enhancing energy efficiency such as the Vapour Recovery System – a process that enables the recovery of 70 per cent of gasoline vapour emissions, a statement said.
Additionally, the station is designed with a fuel tank set up above the ground, facilitating ease of setting up and re-assembly if required. The compact station deploys a number of best EHS practices to enhance safety measures such as the installation of overfill prevention valve, audible alarm, pressure vacuum vents, and emergency vents for the inner and outer wall, the statement added.
Customers can use different methods of payment including ENOC Pay, ViP, and Dubai Now.
ENOC Group announced earlier this year that it plans to open 24 new service stations across the UAE by end of the year.
---
---