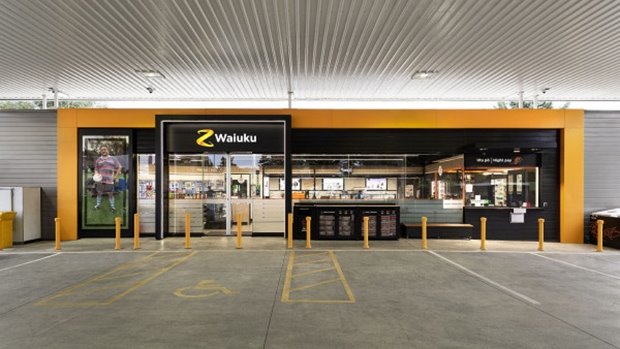 Z Energy is performing a roll out of revamped sites, with improved layout and design, across 50 stores in the next three years.
Starting in Waiouru last year, Z is looking to create stores with easy, clear options for different consumer needs, hoping to avoid crowds and bottlenecked queues, and treat its customers to space, choice, and speed.
Andy Baird, General Manager of Retail at Z, said customer behaviour and habits have changed which means Z needed to adapt to.
"We're not their destination. They are on the way to somewhere. But we would like to become their destination between destinations."
Baird said they're looking to sell and serve to customers within ten minutes and have also incorporated more counter and display space to support customers' desires for a range of fresh foods and quality coffees.
"It comes down to doing things faster and easier but with better quality. We really do want Z to be for everyone."
The new-look Z stores now feature screens for promotions as opposed to posters as they are easier to update, and with an eye to the future the new store layouts have the possibility to easily integrate self-checkout systems.
The classic Z orange will continue in the new design but will be matched with tones of dark charcoal and off white and featuring signage in both Maori and English.
Wayne Kennerley, a Z retailer whose Waiuku store was one of the first to receive the fresh look, said staff and customer feedback has been overwhelmingly positive.
"Food, and most especially coffee, is not just an add on. In fact, it's like 'Come and buy your food here, get your coffee, and by the way, we sell fuel."
There is also a change in uniform, featuring an orange or white top with black pants.
"The test of a good uniform is when a staff member ends their shift, do they immediately change their top, or are they happy to head to the supermarket with their work gear on? If so, that's a big tick," said Baird.
---
---