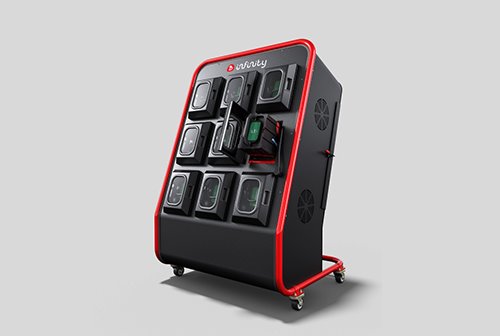 Bharat Petroleum has partnered with electric vehicle manufacturer Bounce Infinity to set up new battery swapping centres.
The two companies will set up 3,000 new battery swapping centres across 10 cities in India with the first to come up in Bengaluru. The Bounce Infinity battery swapping stations will be set up at Bharat Petroleum petrol pumps in a phased manner with customers able to ascertain their locations through the Bounce mobile app.
Bounce Infinity says that the battery swapping stations will not only cater to its own vehicles but will also support vehicles from interoperable partners – both 2 wheelers and 3 wheelers.
The move goes alongside Bharat Petroleum's previously announced plans to set up 7,000 EV charging stations across in India in the coming year. The first 1,000 of these are expected to be up and running by later this year.
"The alliance with Bounce Infinity is a significant step by BPCL in its energy transition journey by creating a formidable solution for the 2-wheeler and 3-wheeler customer segments who have turned out to be the early adopters in electric vehicles," BPCL said in a statement.
Commenting on the partnership, Mr. P.S. Ravi, Executive Director In-Charge (Retail), BPCL, said, "We are privileged to service over 10 million 2/3-wheeler customers every day in our country-wide network and we look forward to offering our esteemed customers, an efficient battery swapping experience through our partnership with Bounce Infinity, especially in the urban markets where quick turnaround of vehicles is a primary customer need for personal mobility, freight and shared mobility segments."
Battery Swapping technology essentially reduces the wait time for EV batteries to be replenished by letting owners or riders to simply swap out the used battery for a fully charged unit at swapping stations. This thereby minimises any wait time to charge the vehicle's battery.
Aside from the new tie-up with BPCL, Bounce Infinity has also tied up with start-ups like BattRe to share its battery swapping technology along with partnering with companies such as Park+ to set-up swapping centres across the country.
---
---