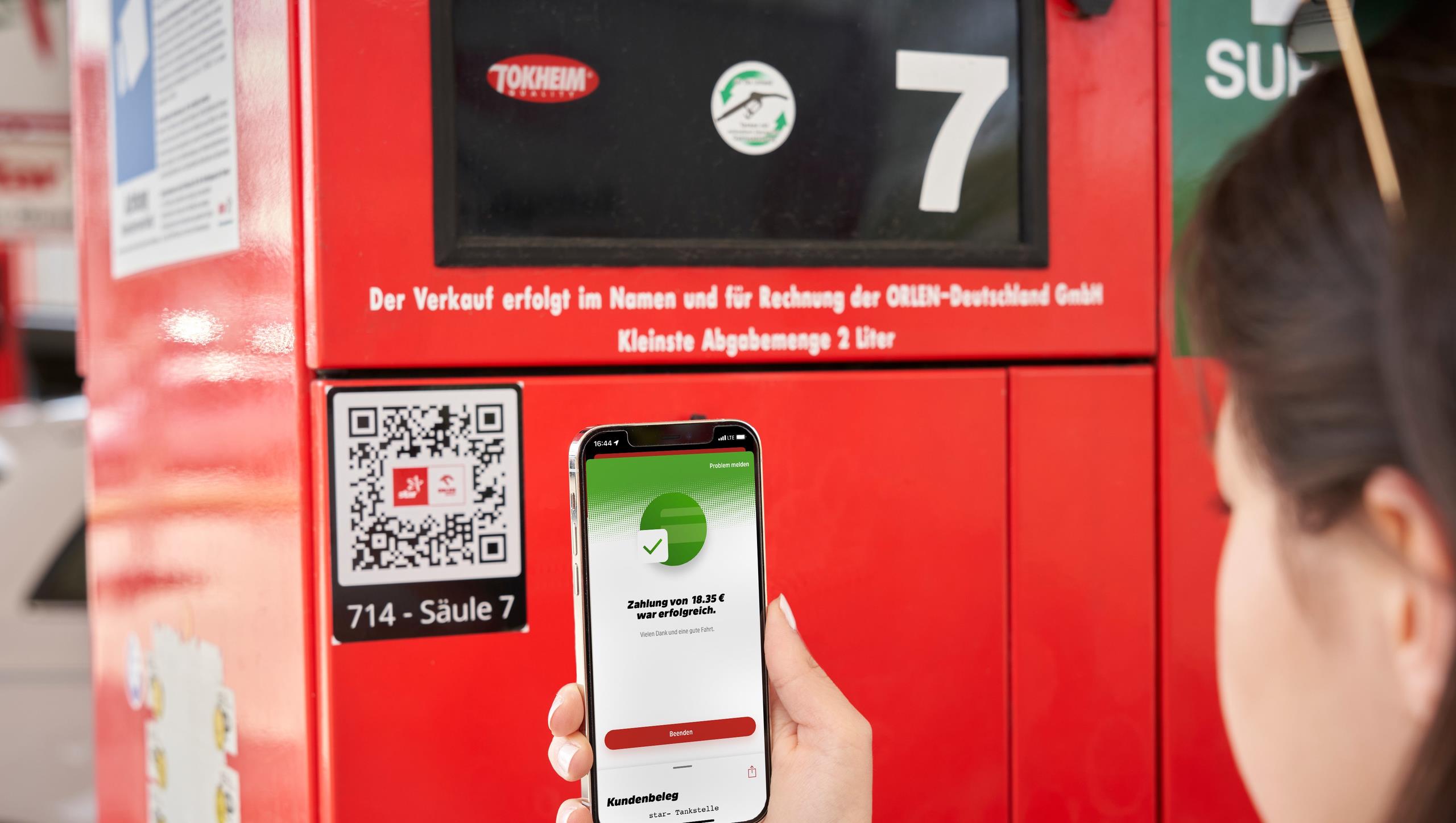 Pay contactless directly at the petrol pump: With the tankstar app, this is now possible at almost 600 star and ORLEN petrol stations throughout Germany.
The in-house development of ORLEN Deutschland GmbH offers customers the option of carrying out the payment process quickly, securely and conveniently at the pump. The tankstar app is available as an iOS and Android version. It can be downloaded for free in the app stores.
The tankstar app is functional in just a few steps: After downloading, you have to register once in the app. This requires the connection to an Apple or Google Pay account and the assignment of a personal PIN.
As soon as you have filled up as usual, you scan the QR code on the petrol pump used and pay conveniently and quickly with three simple clicks with the tankstar app.
The petrol station staff receives a real-time message in the cash register system that the tank filling has been paid for.
The current receipt is immediately available digitally in the app. All older fuel receipts are also stored there and can be easily downloaded or sent by email. "The importance and acceptance of mobile payment is constantly increasing.
In addition to the digital payment function, the app also offers a petrol station finder. The distance and address of the nearest star and ORLEN petrol stations are displayed, as well as lots of other information such as current fuel prices, opening times and all the services offered at the station (e.g. star café/stop café, car wash or ATM).
The route planner can be used to start navigation directly from the tankstar app. You can also save your favorite gas stations as favorites. "Simple, intuitive usability was particularly important to us when developing the tankstar app.
We are planning to add additional functions to the app that will give users additional added value and special offers for their personal visit to one of our staror ORLEN gas stations," adds Benedikt Brandi, Director New Business & Payment Development at ORLEN Deutschland GmbH.
The tankstar app was developed in-house by ORLEN Deutschland GmbH and tested intensively over several weeks in a friendly user phase. German, English and Polish are available as language selections.
---
---