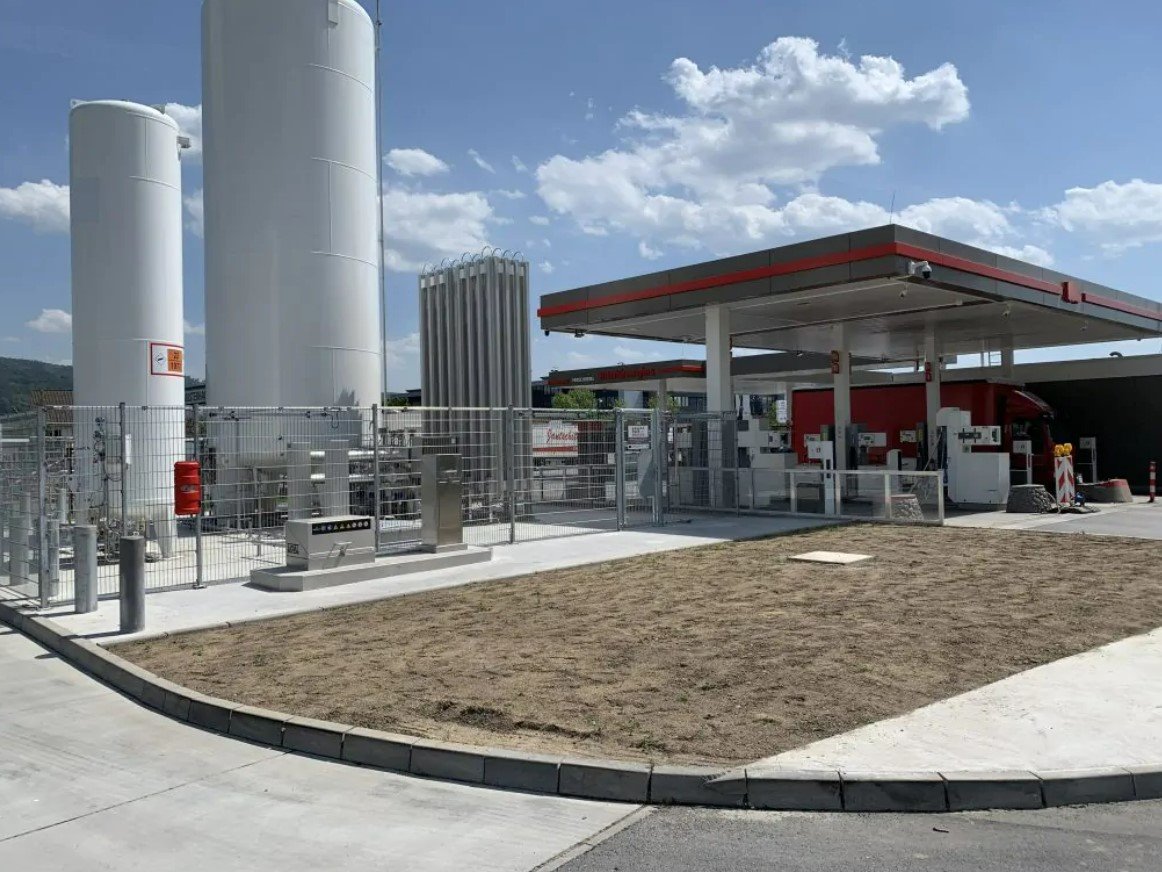 LIQAL recently announced that it is expanding its liquefied natural gas fueling station network in the German market, as part of an ongoing partnership with PitPoint.LNG B.V. to bring a network of fully equipped, state-of-the-art LNG fueling stations to LNG users in the Netherlands, Belgium and Germany.
A new LNG fueling station has been installed at the TotalEnergies truck stop in Hirschberg, Germany. It is conveniently located along a major highway, the A5, connecting Germany and Italy.
The state-of-the-art installation includes a total turnkey LIQAL LNG fueling station, and Pitpoint will also build its first experience with LIQAL's automated and low total cost of ownership BTU system to re-liquefy the stations' boil-off gas on the project site. LIQAL and PitPoint.LNG B.V. will install two additional LNG fueling stations in Germany in 2022.
These new fueling stations will support the fast-growing demand for LNG in Germany. LNG is a readily available alternative fuel that helps reduce local air pollution and CO2 emissions in the transportation sector.
Germany's central transportation routes are home to high volumes of freight transport, and density of LNG fueling infrastructure lags neighboring countries. To address this, the German government is providing subsidies for purchasing LNG trucks and exemptions from motorway tolls.
"We are pleased to build on our partnership with PitPoint.LNG B.V. and leverage our shared experience and expertise to ensure the best LNG fueling technology and services for transport companies," said Joost Jansen, Business Development Manager, LIQAL.
"We are proud to work alongside LIQAL to meet the need for network expansion in Germany. The new station in Hirschberg reflects our strong partnership and preparations and we look forward to completing the other LNG fueling stations in Germany later this year," said Jan Willem Drijver, Managing Director, PitPoint.LNG B.V.
With broad experience and technical know-how, LIQAL and PitPoint.LNG B.V. jointly develop plans and make preparations for the new LNG stations.
---
---