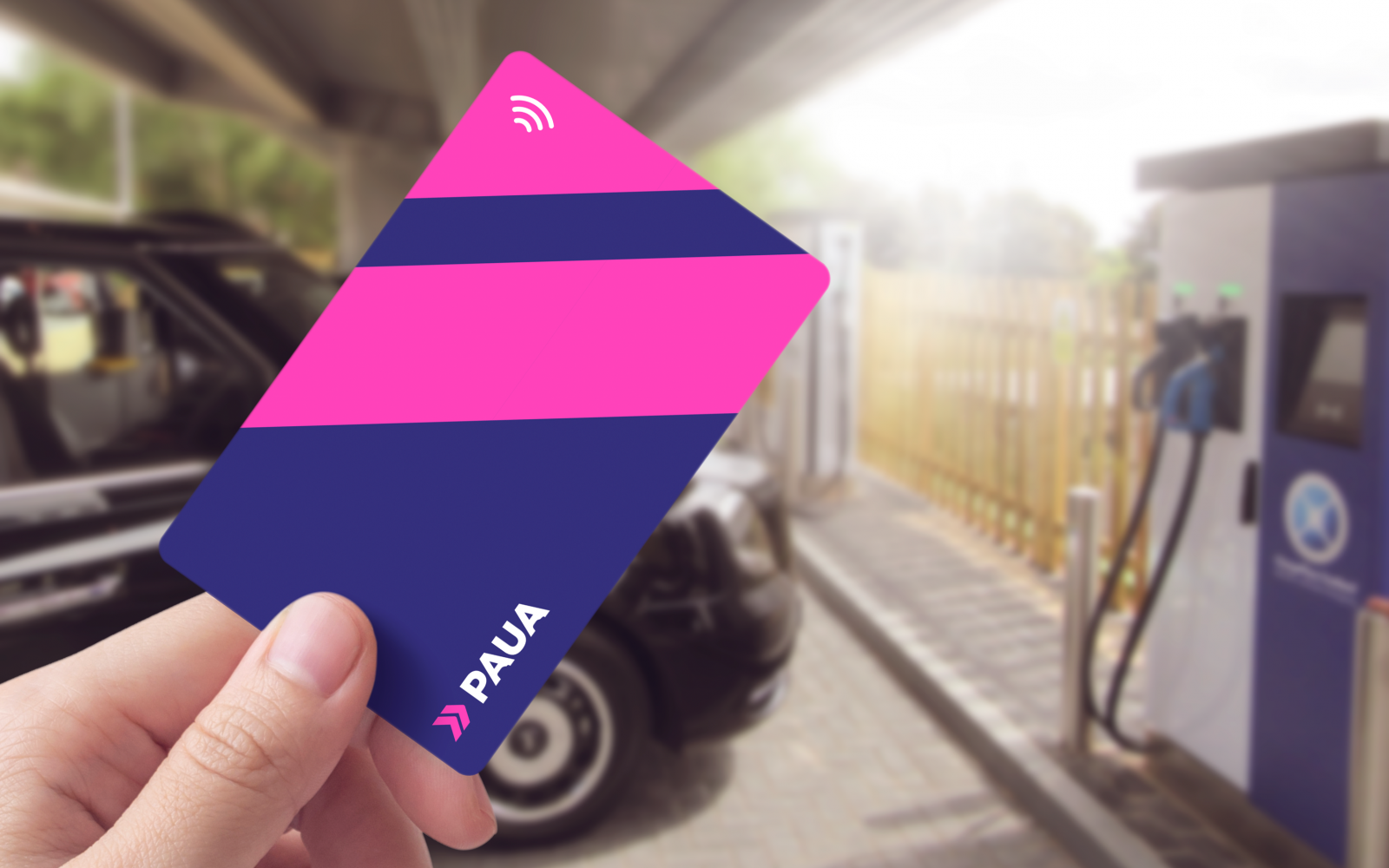 ChargePlace Scotland (CPS) and Paua have signed a new partnership to provide a roaming solution for the Great British EV Rally in July.
This is the first step in a broader partnership between the two companies that will see CPS customers using Paua's platform to access multiple Scottish charging networks.
Paua's charge card solution is designed to simplify charging for business drivers, aggregating multiple networks together to provide fleet managers with a single solution and a single bill.
The singular bill allows a fleet to accurately account for costs and recover the 20% VAT on public charging costs, whilst the RFID card is backed by a mobile app.
All of Scotland's 2,200+ chargepoints (c. 4,000 connectors) are linked to Paua's roaming network.
"We are delighted to have entered this partnership with Paua," said Chris Waldron, head of low carbon consumers at Transport Scotland.
"The Scottish government is firmly committed to transport decarbonisation and we see roaming as a key step in improving driver experience. The GB EV Rally is the perfect event for trialling network roaming across ChargePlace Scotland. We look forward to building on this experience and enabling wider interoperability in future."
The partnership follows a report from Transport Scotland and Scottish Futures Trust in 2021 that highlighted the need for changes to the CPS network.
CPS was set up in 2013, and is operated by Swarco on behalf of Scottish Ministers. It is currently working to improve its consumer experience across its network.
Swarco MD, Justin Meyer said: "As the operator of the ChargePlace Scotland network we are continually seeking ways to improve how we support EV drivers. The partnership with Paua paves the way for easier driving for business fleets. We are delighted to support such a pioneering company".
Paua meanwhile signed a partnership with Charge My Street earlier this year, making its chargepoints available on the Paua app. This added to agreements with Osprey, Fastned, IONITY, Connected Kerb, char.gy and Mer. The company now claims to be the largest business roaming network in the country.
---
---