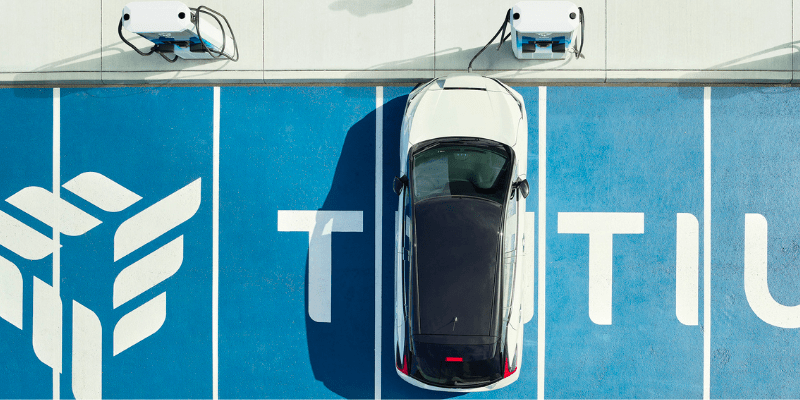 Tritium has announced another order for high-power charging stations from Great Britain. The British petrol station operator Motor Fuel Group (MFG) expects the Australian company to supply over a hundred charge columns delivering ultra-rapid charging with 150 kW to follow up on expansive plans announced last year.
In March 2021, MFG budgeted 400 million pounds to equip around 500 locations with fast charging by 2030. The company plans to install 2,800 HPC stations with 150 kW and 350 kW power, with each site bearing four to eight charge points.
Regarding the deal with Tritium, MFG has not detailed which sites in the 900-strong network may see how many Tritium chargers coming online.
Tritium CEO Jane Hunter said the company was proud to support MFG's "parallel goals of electrifying transportation and enabling a greener and cleaner future by providing customers with readily available rapid chargers across their forecourt network in the UK".
In the current year, MFG will invest GBP 50Mn in commissioning more than 350 ultra-rapid chargers at 60 locations in the UK. In addition to the 60 new EV hubs, MFG has added 20 sites in Q1/22, using other suppliers.
MFG, however, called the Tritium deal a "long-term partnership". Ed Chadwick Till, Motor Fuel Group Director, EV, added, "Tritium's industry-leading technology, their exciting product roadmap, and best-in-class customer care give us confidence".
The new high-power charging offer comes through MFG's 'EV Power' brand. This is also open to landlords and developers with MFG promoting "guaranteed rental income, improved on-site facilities, and increased site footfall and dwell time" for those installing high power charging hubs.
EV drivers charging at MFG location may pay contactless or with a card. The company has not released pricing.
Tritium adds that the 150kW DC fast chargers can add 100 miles (160 kilometres) of range to an EV in approximately ten minutes and are designed for more cost-effective operations and infrastructure deployment.
---
---