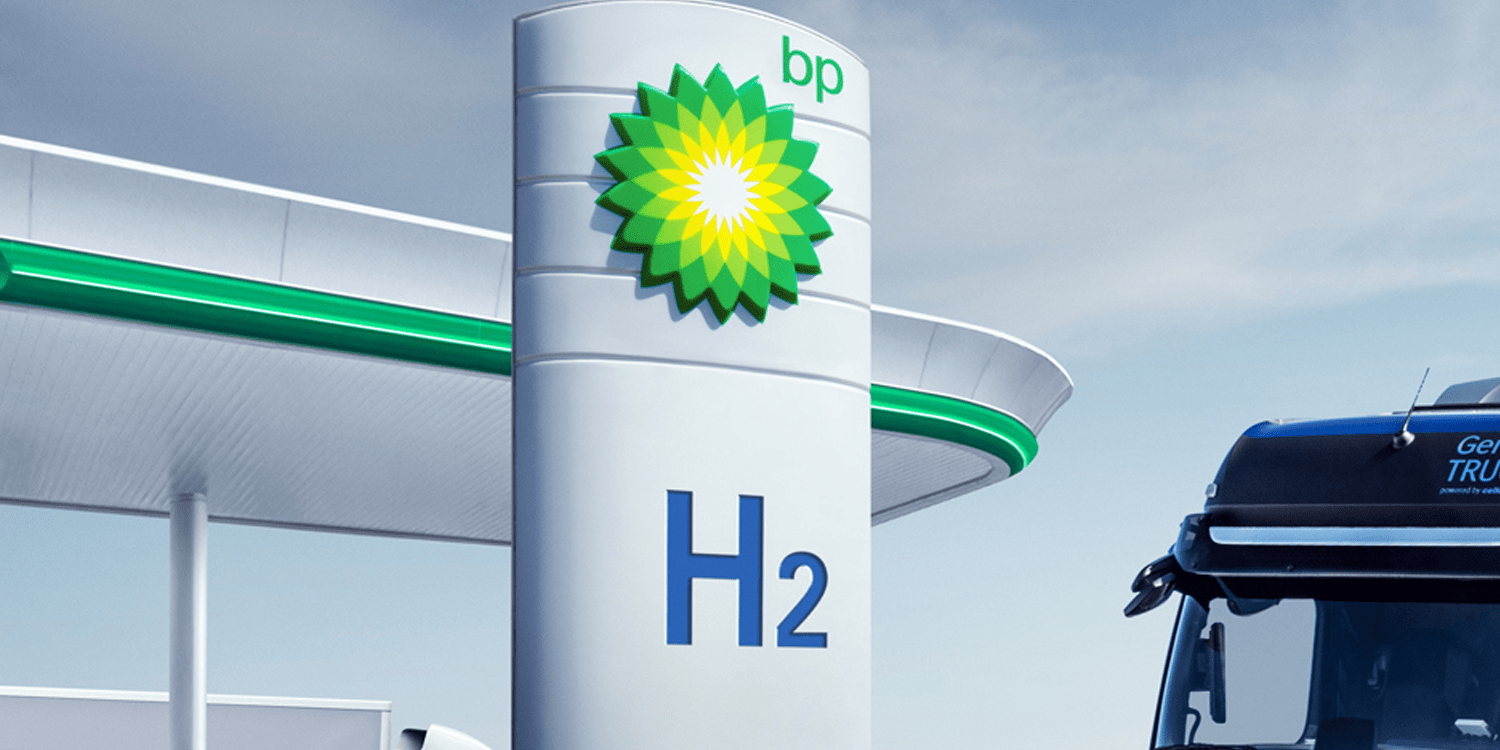 In the UK, BP and BOC, a Linde hydrogen production company, have just completed a joint feasibility study exploring optimised designs for a potential hydrogen distribution and supply network for heavy duty transportation.
The two companies say that the nine-month study has provided them with "important technical insights into requirements and options for hydrogen distribution, station design considerations, and dispensing costs for heavy duty transport applications."
The partners say that their study showed that, in the near-term, the best option for the distribution of hydrogen is as compressed gas via road trailer. They say this should stimulate the UK market for hydrogen fuel for heavy duty transport.
Then, as the market expands over the longer term they have concluded that both liquid and gaseous hydrogen have potential to play a role. BP and BOC say they are now exploring opportunities to collaborate to design and deploy an initial network for heavy duty transport hydrogen refuelling infrastructure in the UK.
BOC has been involved with hydrogen production for over 100 years. Traditionally, this means with fossil fuels. However, just as the oil producer BP is transitioning into renewable markets, BOC is also producing green hydrogen from renewable energy sources by means of electrolysers powered by wind and solar energy.
The company has green hydrogen projects in Western and South Australia and Ireland, as well as green hydrogen for aerospace applications, for example.
Richard Harding, senior vice president portfolio & integration at BP said: "Our customers in hard-to-abate sectors, such as heavy-duty transport, are demanding low carbon alternative fuels. They need and want to decarbonise.
Cutting HGV emissions requires new infrastructure, and by bringing together our technical expertise, understanding of the supply chain, and insights from our customers, I am confident that together we can do more to drive change at pace for our customers."
---
---