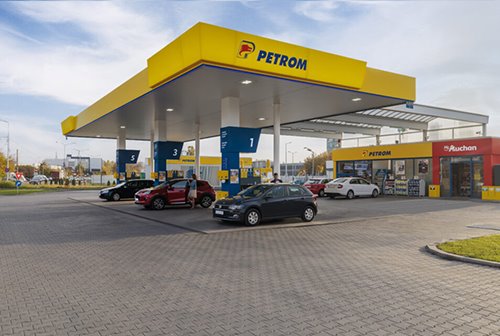 OMV Petrom said that Auchan Retail Romania will open a further 80 stores at the group's filling stations by the end of the year.
With the new planned units, the retail network will comprise a total of 280 stores by the end of 2022, OMV Petrom said in a press release.
"We will continue to improve the shopping experience in the Petrom network while we diversify the mobility offer," OMV Petrom executive board member responsible for Downstream Oil, Radu Caprau, said.
OMV Petrom and Auchan announced in December 2020 that they plan to invest 50 million euro ($50.02 million) in the opening of over 400 MyAuchan proximity stores at the group's filling stations by the end of 2024. The project was accelerated in 2021, so that it could be completed by the end of 2023, OMV Petrom said.
The stores offer over 1,800 products for immediate consumption and for home consumption. Moreover, 110 stores include areas dedicated to Costa Coffee, as part of a partnership that targets the integration of this concept at national level.
Auchan has been present in Romania since 2005 and employs over 8,000 people in 33 hypermarkets, 5 supermarkets and 213 MyAuchan ultraproximity stores.
---
---