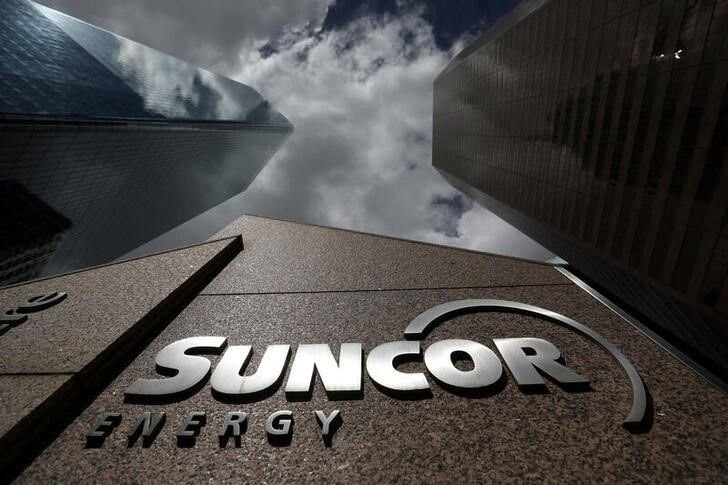 Suncor Energy Inc. has reached an agreement with activist investor Elliott Investment Management LP that will see three new independent directors appointed to the energy giant's board, the company announced.
Two of the new directors will serve on a CEO search committee that has been tasked with finding a replacement for Mark Little, who announced he was resigning from the company on July 8 following the death of a worker at a Suncor worksite — the fifth workplace fatality for the company since 2020.
The board will also form a new committee to oversee a strategic review of Suncor's downstream retail business, including the potential sale of its retail fuel station network valued at between $5 billion and $8 billion, according to one National Bank of Canada estimate.
Suncor's retail group includes more than 1,500 fuel stations and store locations operating under the Petro-Canada brand. The new committee is expected to report back to the board with its recommendation in the fourth quarter of this year.
"These actions build on Suncor's ongoing efforts to enhance safety, reliability and operational excellence and to restore Suncor's industry leadership," the company wrote in the news release.
Suncor had initially appeared reluctant to consider the sale of its retail arm. Asked about Elliott's proposed asset review during a conference call with investors, the company's CEO boasted about the profitability of its retail business and dismissed the notion of getting out of distribution: "We think it's important that it stay together," Little said.
One analyst said he expects further changes to Suncor's board and executive team as the company pursues a change in workplace culture to improve oilsands execution and safety — but National Bank of Canada analyst Travis Wood said he did not agree that a sale of downstream assets is the solution to Suncor's problems.
Although we agree with Elliott that change at the corporate level is required, we do not believe the lagging performance is related to unlocked downstream or retail value. Instead, the focus should be on operational excellence and continuous improvement across its oilsands assets, notably mining," Wood wrote in a note to investors.
We don't believe margin capture will be driven out of the already strong downstream business, which in our view is marginally supported by retail access. Instead, we only see Suncor's once premium multiple reemerging after at least one year of superb oil sands execution, all else equal."
The three independent directors appointed to Suncor's board as part of the agreement with Elliott are former BHP Group Ltd. executive Ian Ashby, former Devon Canada Corp. president Chris Seasons and former Talisman Energy Inc. executive Jackie Sheppard.
---
---