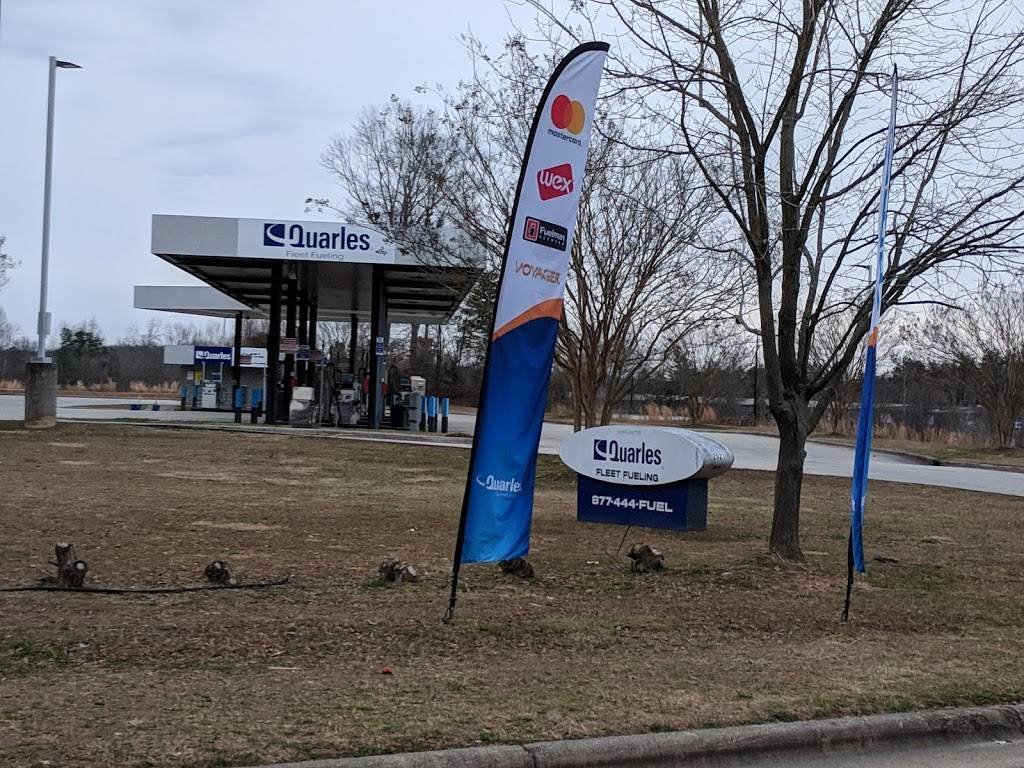 GPM Investments LLC has completed the acquisition of certain assets of Quarles Petroleum Inc., including 121 proprietary Quarles-branded cardlock sites, management of 63 third-party cardlock sites for fleet fueling operations, 46 independent dealer locations including certain lessee-dealer sites and a small transportation fleet, convenience store operator and fuel wholesaler ARKO Corp. said.
The closing of this transaction with GPM represents Quarles' final exit from the petroleum marketing industry.
"We plan to continue to pursue acquisitions like the Quarles Acquisition as we focus on strategic growth that generates long-term shareholder value," said Arie Kotler, president and CEO of ARKO, which is GPM's parent company.
"The acquired Quarles assets comprise a complementary business that has operated continuously for more than 80 years, and we believe we can grow and expand the company's fleet fueling platform and continue to provide best-in-class fuel services and solutions to our customers.
In addition, nearly 100 Quarles employees will be retained and become employees of GPM. They are accomplished operators, and we welcome them into our family of community brands."
The Quarles acquisition is ARKO's 21st acquisition since 2013, emphasizing the company's aggressive growth strategy.
The deal includes proprietary cardlock locations that fulfill the fuel needs of multiple industries at easily accessible, unmanned fuel sites in prime locations in Virginia, North Carolina, Maryland, Pennsylvania and the District of Columbia, management of third-party fueling sites and the marketing of fuel cards that give customers access to a nationwide network of fueling sites, the company said.
ARKO expects the Quarles acquisition to add approximately $17.5 million of adjusted EBITDA on an annualized basis after incremental rent of approximately $7.8 million to be paid to Oak Street Real Estate Capital, Chicago, a division of New York-based Blue Owl Capital, the private equity real estate firm that funded approximately $130 million of the aggregate purchase price.
The company expects the acquisition to add approximately 160 million gallons, primarily diesel, to the approximately 2 billion gallons ARKO currently sells annually, it said, as well as fleet fueling card operations it expects to facilitate the sale of approximately 50 million gallons at third-party locations nationwide.
The transaction did not include Quarles' propane and refined products distribution business, which it sold to Superior Plus Energy Services, Toronto, for $144 million in early June.
Quarles was founded in 1940 by Douglas Quarles Sr. and his son, Douglas Quarles Jr. by purchasing
The Home Oil Co. in Warrenton, Va. Over the next 40 years, the company expanded into new regions in Virginia and acquired a storage terminal in Virginia, providing a connection to the Plantation Pipeline. In the 1980s, it began opening cardlocks and convenience stores, as well as the propane business.
In the two decades that followed, Quarles opened 31 Q-Stop c-stores before selling them to Irving, Texas-based 7-Eleven Inc. in 2010 to focus on the delivered fuels and fleet fueling businesses.
The company grew over the last 10 years through the continued development of its cardlock network and fleet fueling program, as well as several acquisitions of propane and refined products distribution companies.
Independent investment bank Matrix Capital Markets Group Inc., Richmond, provided merger-and-acquisition advisory services to Quarles.
"This has been a very complex, bifurcated sale process, which was structured to maximize value and deal terms for the shareholders.
We appreciate the opportunity to advise such a great company on their final exit from the industry," said Vance Saunders, Matrix managing director, who managed the transaction with Spencer Cavalier, co-head of Matrix's Downstream Energy & Convenience Retail Investment Banking Group; John Duni, vice president; and Michael Tucker, associate.
---
---