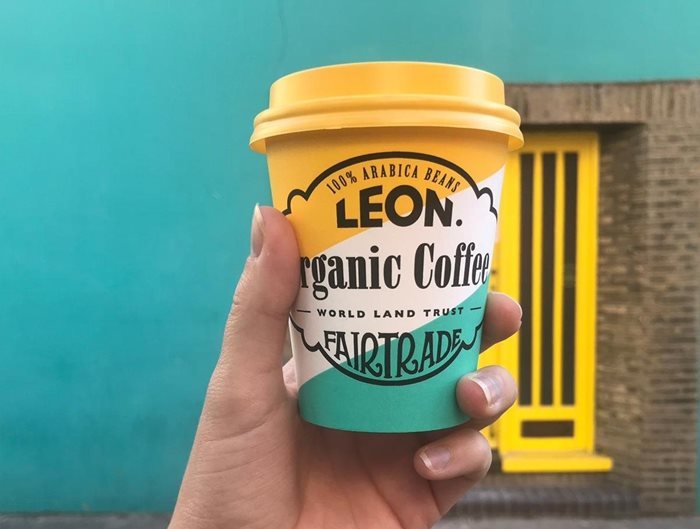 LEON is launching its own branded self-serve coffee kiosks in 68 EG-operated petrol forecourts across the UK.
Following the success of a trial of five kiosks in select stores earlier this year, LEON said the rollout may increase beyond 68 as more EG forecourts are identified as opportune sites.
"Ever since we started selling coffee in our restaurants, we've made sure to use the best beans we possibly can. We are thrilled to be able to share our coffee with more people across the country with the unveiling of these innovative kiosks, and look forward to seeing this expansion in action," said Glenn Edwards, Managing Director, LEON Restaurants.
Founded in 2004, LEON operates 80 outlets across the UK. The kiosk roll-out represents a new step in LEON's brand diversification. In September 2020 the company launched coffee subscription and introduced branded retail coffee at 493 Sainsbury's supermarkets in the UK in May 2021.
The food-to-go and coffee chain was acquired by EG Group in April 2021. The petrol station forecourt business, which operates over 900 sites in the UK, also owns bakery-café chain Cooplands and operates licensed branches of Starbucks, Cinnabon and Greggs.
Last year EG Group announced plans to open 20 new LEON stores a year from 2022.
---
---