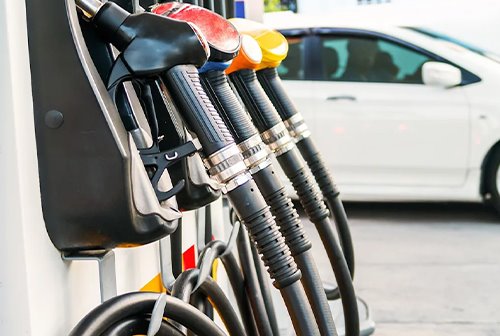 New research has found one-third of Australians are driving less, while one in four are now considering hybrid or all-electric vehicles.
The high cost of petrol and inflation is causing one-third of Australians to drive less, according to new research.
A nationwide study by customer research firm Toluna found 33 per cent of those surveyed had reduced their use of a vehicle, in a bid to cut skyrocketing costs led by inflation and current petrol prices.
In addition, one in four respondents said they would consider electrification – such as a hybrid, plug-in hybrid or battery-electric vehicle – for their next purchase.
The rising cost of living means 16 per cent had delayed plans to buy a new vehicle, while 14 per cent are putting general vehicle maintenance and repairs on the back-burner.
To the end of July, VFACTS data shows 10,289 electric vehicles have been sold in Australia this year, compared to 2732 over the same period in 2021 – an increase of 276.6 per cent.
Overall, the new vehicle market is down 4.5 per cent, with 622,319 registrations year-to-date, compared with 651,629 in 2021, largely hampered by supply shortages caused by the semiconductor chip shortage.
"[The] research shows that consumers are truly feeling the pinch of rising inflation," said Toluna Australia and New Zealand director Sej Patel.
"Australians are doing everything they can to cut back and financially safeguard themselves as much as possible – delaying travel, driving less, eating in, and putting off any unnecessary spending."
At the time of writing, the price of unleaded petrol has been consistently dropping following record highs in May and June, but diesel remains costly.
According to the Australian Institute of Petroleum, the average weekly national retail price of 91RON petrol is $1.82 per litre, with diesel currently sitting at $2.19 per litre.
Across the capital cities, Canberra is experiencing the highest 91RON unleaded prices at $2.07 per litre, while Adelaide is the lowest at $1.61 per litre.
The average price of diesel is currently the highest in the Northern Territory, at $2.40 per litre, followed by Queensland, Victoria, New South Wales and the ACT, Tasmania, Western Australia and South Australia.
However, the relief in petrol prices could be short-lived, with the former LNP Federal Government's 22.1 cent cut to the fuel excise likely to end on September 28 as planned.
In June, the Australian Competition and Consumer Commission (ACCC) reported that the cut to the fuel excise had been passed on to Australian motorists in most locations.
"Retail petrol prices will still fluctuate with changes in international prices and the price cycles in the largest capital cities, even though the excise cut has flowed through to the bowser," said ACCC Chair Gina Cass-Gottlieb.
"Our monitoring will continue for the duration of the excise cuts. Petrol retailers who fail to maintain the cuts can expect to hear from us."
---
---