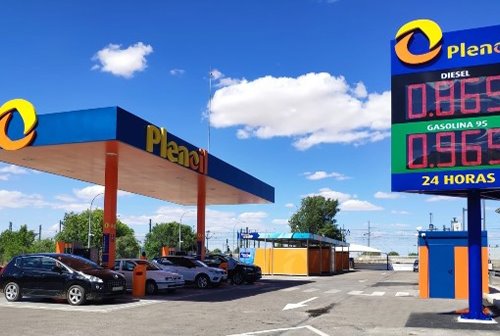 This initial outlet is part of Plenoil's growth plan in Spain, in which more sites are expected soon. We expect to make openings in 4 of the 7 islands next year, said the CEO of Plenoil, Jose Rodríguez de Arellano.
The commissioning of this station in Agüimes means station number 122 for Plenoil. "When refueling at our gas stations, there are average savings of up to 300 euros per year for a consumer," adds Rodríguez de Arellano.
At a national level, Plenoil gas stations are currently concentrated in Galicia, Castilla-La Mancha, Valencia, Andalusia, Asturias, Castilla y León, Extremadura, Community of Madrid and Region of Murcia. The company's goal is to continue expanding throughout the rest of the Spanish territory, until it exceeds 300 service stations in 2024.
Plenoil, is recognized by the OCU as being Spain's cheapest gas station chain, having sold 300 million litres of fuel in the first half of 2022 and registered more than 13 million operations.
---
---