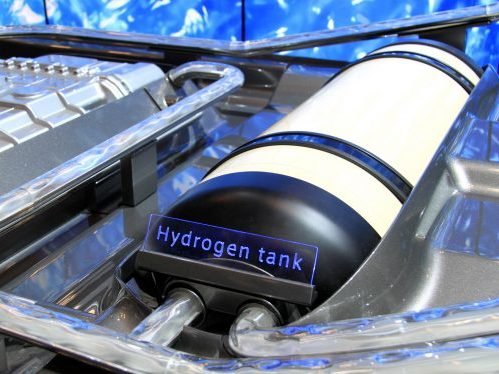 The high cost of fossil fuels is making green hydrogen a better bet than the "blue" variety produced from natural gas, Shell CEO Ben van Beurden admitted last week.
The current high cost of deriving hydrogen from methane gas, then storing most of the carbon dioxide emissions that result, makes the whole venture "a little bit difficult," van Beurden conceded during a call with analysts to discuss his company's massive second-quarter profits.
"I think for some while Europe will focus very much on making green hydrogen," he said, in remarks reported by Recharge News. "And maybe over time, indeed, we'll also look at importing hydrogen—which can then be also blue hydrogen, for instance, if it comes out of gas-rich countries."
Over the long run, van Beurden said Shell will be interested in the value of hydrogen in a transportation system that has yet to be built. He added that that work, in turn, "will be driven by how competitive hydrogen becomes against middle distillates—such as diesel, jet fuels, and heating oil—and how fast transportation companies or their customers want to decarbonize," Recharge News writes.
---
---