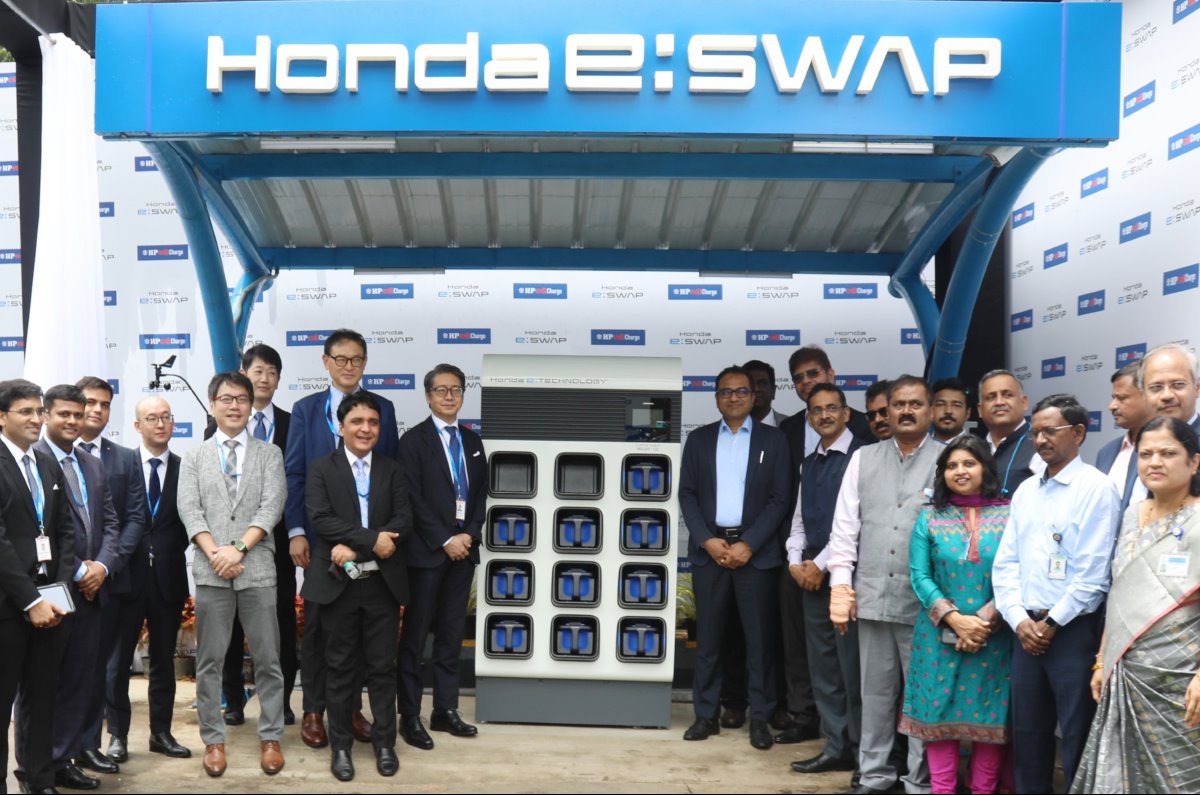 Hindustan Petroleum Corporation Ltd and Honda have joined hands to set up battery swapping stations for electric vehicles at the state-owned oil firm's petrol pumps.
HPCL and Honda Power Pack Energy India Pvt Ltd, a subsidiary of Honda Motor Co Ltd (Honda), launched their first 'e:swap' station at HPCL's petrol pump in Bengaluru on August 6, the state-owned firm said in a statement on Tuesday.
With the fast adoption of environment-friendly EVs that run batteries charged by electricity, infrastructure to either charge such vehicles or provide facilities to replace discharged batteries with fully charged ones are being set up across the country.
While charging the EV battery is not as fast as filling petrol or diesel, battery swapping offers a quick alternative.
"Customers can exchange the depleted batteries with fully charged ones in 2 minutes at e:swap stations," it said. "Also, this Battery-as-a-Service (BaaS) model allows customers to lend batteries as a separate component from the vehicles. Lending the battery saves upfront purchase cost of an EV."
---
---