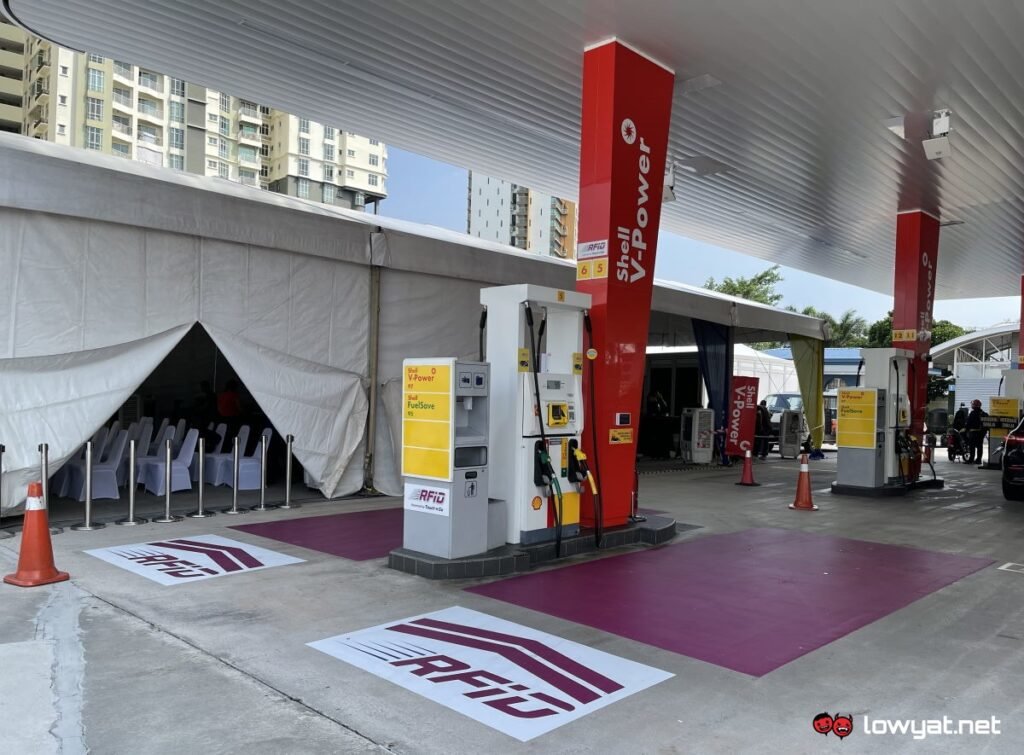 Motorists can now fuel up at 88 Shell stations using their TnG RFID following a partnership between Touch 'n Go Sdn Bhd (TnG) and Shell Malaysia.
TnG Group CEO Effendy Shahul Hamid said the partnership has expanded RFID usage beyond road tolling.
"Motorists can now make payments at Shell stations without requiring any interaction with their mobile phones or engaging with a point-of-sale (POS) system as payment will be made via TnG eWallet linked to the users' TnG RFID," he said at the event launch.
Shell Malaysia GM of Mobility Malaysia and Singapore Seow Lee Ming said the partnership enables them to develop a new payment method that provides cashless convenience, using RFID technology, without the hassle of a mobile app.
"We also went the extra mile to integrate TnG RFID with our loyalty partner BonusLink, allowing customers to earn loyalty points easily with each fuel purchase," she added.
Both firms hope to expand the features to Shell stations in the North-South Highway and aim to expand 50% of their network after December. TnG has confirmed that the feature is exclusive to Shell.
Customers are required to possess a TnG RFID tag which is linked to their TnG eWallet account.
They would need to go through a one-time registration and activation through the TnG eWallet and upon successful activation, customers can park their vehicles at the RFID-designated fuelling bays.
Within seconds, the vehicles are detected while the payment will be auto-debited from their TnG eWallet which allows them to proceed with refuelling their vehicle. Meanwhile, customers can receive their refunds of unutilised amounts directly into their TnG eWallet accounts.
To commemorate the partnership, some 25,000 first-time users who refuel at Shell stations using TnG RFID from today until Sept 16 will be rewarded a RM10 cashback when they make a minimum fuel payment of RM50.
---
---