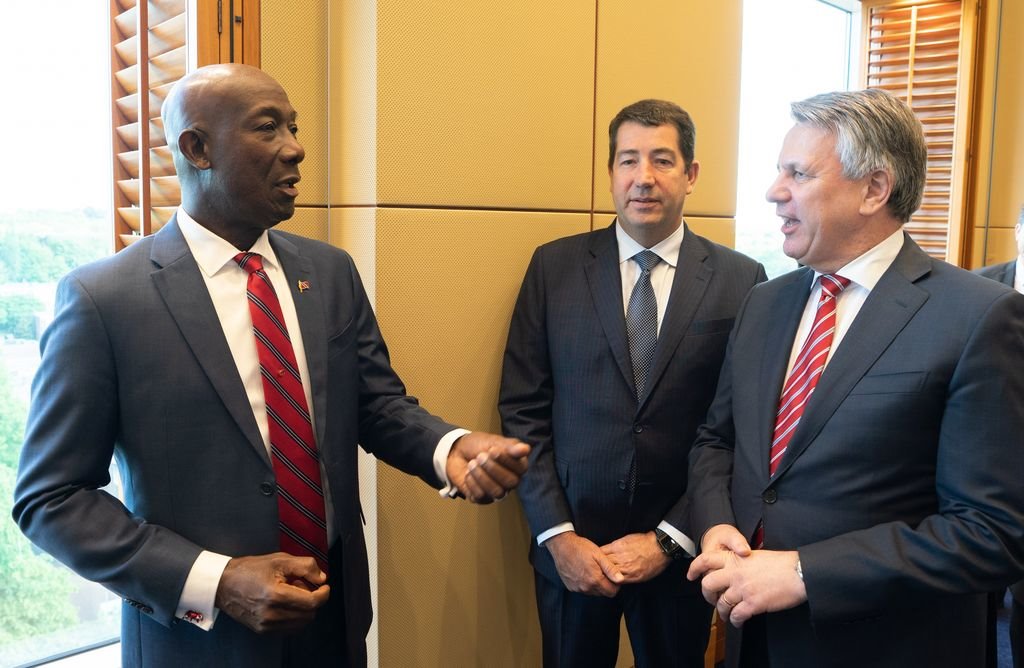 Prime Minister Dr Keith Rowley joined Ben van Beurden, Chief Executive Officer of Shell witness the signing of a new energy agreement between Trinidad and Tobago and Shell at the energy company's headquarters in The Hague, Netherlands.
A statement from the Office of the Prime Minister said this new agreement is a significant milestone for the people of Trinidad and Tobago as it features an enhanced revenue package for the sale of LNG.
It added the energy deal is the result of months of positive and relationship-building discussions between Shell and the Government. The statement stated the agreement reflects the mutual importance of the relationship and the value Shell has placed on Trinidad and Tobago as a province.
It also noted that the parties have committed to continue their discussions surrounding the development of the energy sector in Trinidad and Tobago. Minister of Energy and Energy Industries Franklin Khan signed on behalf of the Government while Derek Hudson, Vice President and Country Chairman of Shell Trinidad and Tobago signed on behalf of Shell.
Before the signing ceremony Prime Minister Rowley met with Maarten Wetselaar who is the Integrated Gas and New Energies Director at Shell.
Wetselaar is responsible for Shell's integrated gas business, including the industry-leading liquefied natural gas and gas-to-liquids positions. He also leads the new energies business, including Shell's investment in new fuels, new energy carriers and new business models for a low-carbon future.
---
---