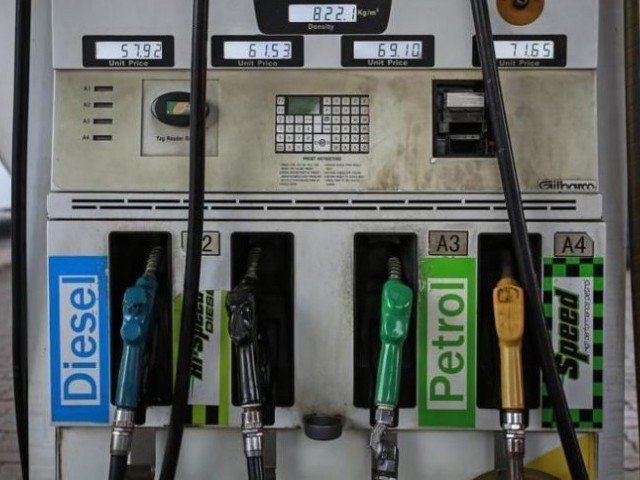 In gross violation of various safety regulations of the Oil and Gas Regulatory Authority (OGRA), illegal petrol depots and mini petrol stations are operating in every nook and corner of the provincial Indian capital.
Though the district administration takes action against illegal businesses occasionally, it has completely failed to develop a permanent solution to this problem. Every year dozens of fire incidents are reported due to the unsafe refuelling practices of these illegal petrol depots.
A couple of months ago in a similar fire incident in Mughalpura area, two shops and the power utility company's transformers were destroyed. The citizens also staged a protest against the district administration over its failure to take against illegal filling stations. However, neither the district administration nor the oil and gas regulator took any action to fix the problem permanently.
In various areas people have established mini petrol stations in congested markets and residential neighbourhoods and were selling petrol in plastic bottles and metal containers but, in the absence of implementation of the law, most of these outlets have installed fuel dispensing machines like regular filling stations.
In a recent interaction with media, a senior official of the district administration said it was really difficult to address all such issues within available team and resources in a mega city like Lahore. Most of the time, district authorities are busy fire-fighting and fixing day-to-day issues, which result in several serious issues going ignored. Construction of illegal petrol stations, decanting of liquified natural gas, illegal constriction and encroachment are a few main problems hurting common citizens the most.
Besides hundreds of other safety standards for retail outlets, OGRA's regulations have declared it mandatory to install an auto cut-off valve to deal with any kind of emergency situation. The authority has laid out a standard layout for installation of underground and overhead fuel tanks. In most regulations, the authority has ensured to isolate fuel stock in case of an emergency to avoid any major accident. However, these illegal petrol depots and mini petrol pumps are unaware of these safety requirements or deliberating ignoring safety precautions.
Besides, illegal sale of petroleum products, these small filling stations are also violating fuel price regulations and most of them are selling fuel at higher rates from the notified price.
---
---