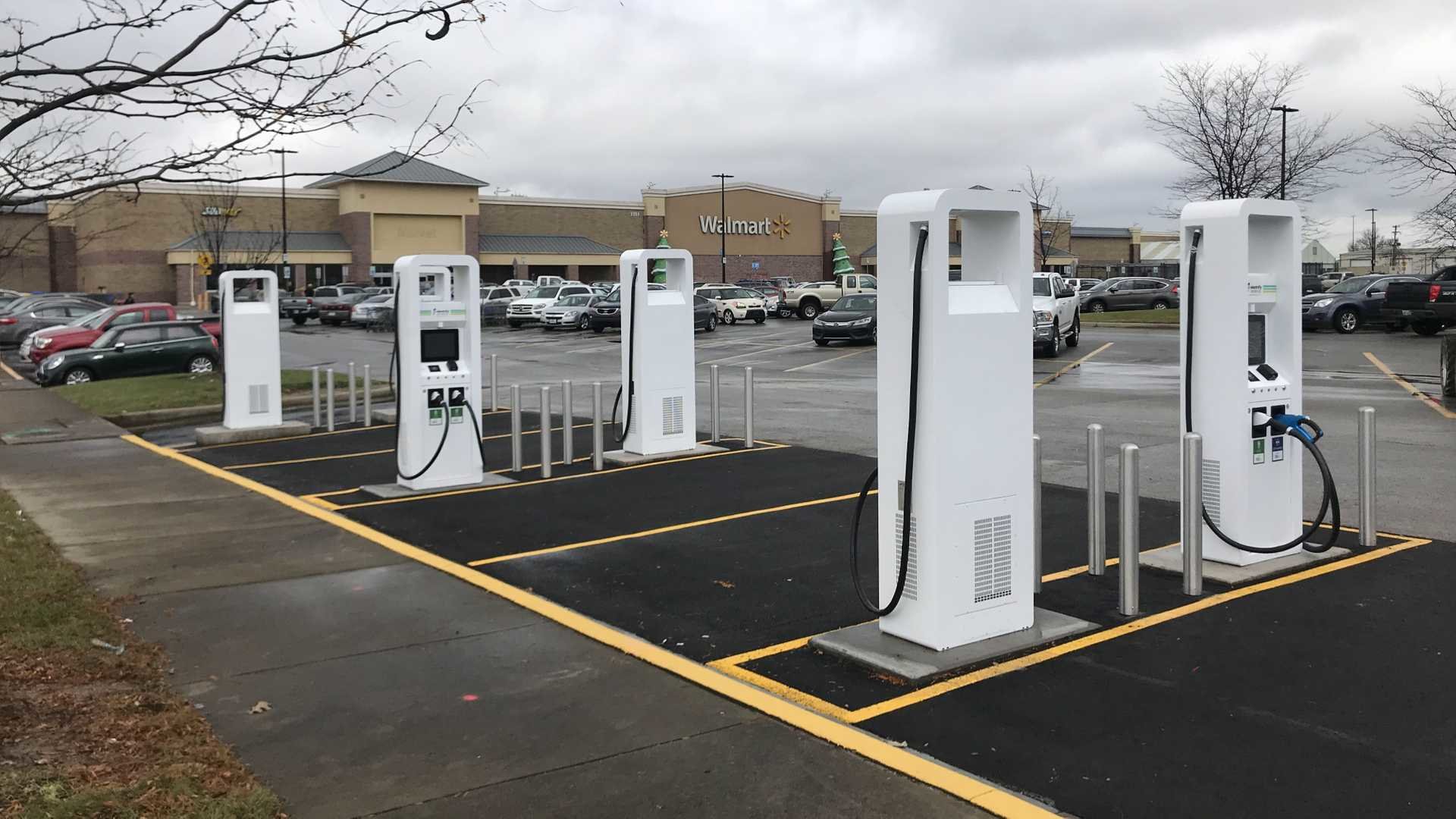 Electrify America has partnered with Walmart to install more than 120 ultra-fast electric vehicle chargers as part of the company's $2 billion investment to build fast chargers across America.
The partnership with Walmart will make the retailer one of the largest charging station hosts in the country and emphasises the company's commitment to sustainability. The expansion calls for the installation of 150 kilowatt (kW) and 350kW DC fast chargers, which allow charging speeds fast enough to add up to 20 miles of range per minute.
The first 120 stations are already operational and open to the public in 34 states across the US. Most of the stores chosen to receive the chargers are located off of major highways, making them an ideal stopping location for travellers. Electrify America says it plans to install even more chargers at Walmart locations in metro areas.
A significant number of charging stations are currently concentrated on the east and west coast and throughout major cities, but Electrify America wants to provide more stations to rural communities and middle America. Some of the latest Walmart locations have been strategically placed to help travel from Houston to Chicago, San Antonio to St Louis, and Washington DC to Savannah.
"This milestone marks an important moment in the expansion of our charging station network," said Brendan Jones, chief operating officer at Electrify America. "We look forward to continuing our work with Walmart to make electric vehicle charging faster and more convenient for consumers across the country, and in turn, encourage more adoption of zero-emission vehicles.
---
---