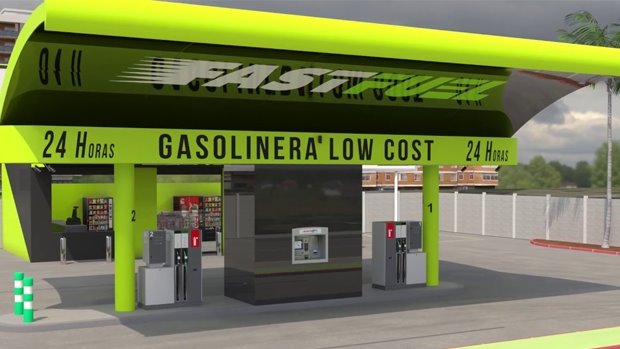 The Fast Fuel chain has six operational stations, four more under construction and foresees the imminent start of five more units.
The Spanish company Fast Fuel will close the first half of 2019 with a total of 15 low-cost petrol stations in operation. Of the total, six of them are already active locations in Madrid, Extremadura, Castilla La Mancha and Andalusia, as well as one in Portugal.
In addition, Fast Fuel completes the start-up of four more units located in Asturias, Jaén, Madrid and Granada and plans to begin shortly the works of five new fuel stations spread over Madrid, Alicante, Huesca, León and Segovia.
The investment required to open a Fast Fuel franchise starts at 225,000€, and can range from a single pump to a complete petrol station - attended or unattended - and to a large service station of up to 8 lanes. The intermediate category includes the standard model, which consists of 4 dispensing points with an area of 400 m2 for an investment of around €265,000.
---
---