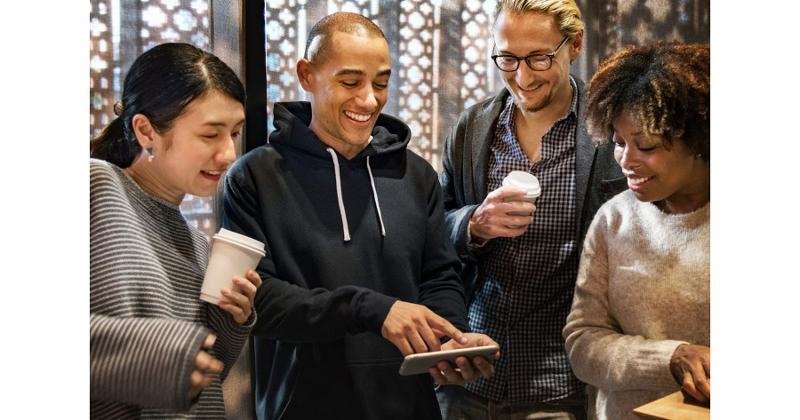 Liquid Barcodes, Europe's leading loyalty marketing platform for convenience retailers, announced its launch in North America. This milestone is a major move for the marketing technology company that already boasts an impressive client list across Europe and Asia including 7 Eleven, Circle K, Shell Oil, Red Bull and Coca Cola.
Headquartered in Norway, Liquid Barcodes specialises in the fuel and convenience sector across Europe, Asia and now North America. Their platform offers a flexible customer engagement solution that can manage a retailer's complete loyalty program or simply plug and play into any existing program. Their approach is unique and uses the latest gamification techniques.
This news follows recent milestones by the company including: Promotion and transfer of senior executive Saurabh Swarup to lead the firm's US business. Swarup will be responsible for growing the US business. The appointment of industry expert advisors including Bob Stein, former President & CEO of Kalibrate Technologies and Dairy Mart Convenience Stores, Dan Munford, Director of Global Convenience Store Focus, and Christian Warning, former Executive with Shell Germany and the NACS representative for German-speaking markets.
Liquid Barcodes has also been announced as a key member of the team advising Conexxus (the technology division of NACS) in their strategy to define, develop and implement the latest API standards for digital marketing in US convenience retail.
Commenting on the US market entry, Mats Danielsen, CEO at Liquid Barcodes said: "As the world's largest convenience market, we've had incredible interest from US retailers who are looking for new technology partners to manage their customer communications and loyalty marketing programs.
With our unique "customer connection cycle", retail stores are quickly and easily empowered with the leading-edge digital capabilities they need to drive customer behaviour – both new and repeat traffic. This includes extensive engage, promote and reward capabilities to help drive more profitable shopping behaviors – whether it's increasing frequency, interaction or basket spend."
Bob Stein, as former president & CEO of Kalibrate Technologies (formerly KSS Fuels) and Dairy Mart Convenience Stores explains why he believes the platform will be so beneficial for US retailers. "Liquid Barcodes has developed a unique loyalty technology platform that is specific to the convenience store industry which engages customers to customise their experiences with retailers thereby creating loyalty for the retailer. This technology offering and its features are new and unique for US convenience retailers."
Saurabh Swarup, General Manager added: "We have had huge success in Europe and Asia with our loyalty marketing platform as it boasts a unique gamification approach that customers love. Our data capture and automated processes are sophisticated yet simple to use and the response we are getting here is already incredibly exciting. With some of our European and Asia customers we are already doing business in the US and we are excited to expand in the largest convenience retail market in the world."
---
---