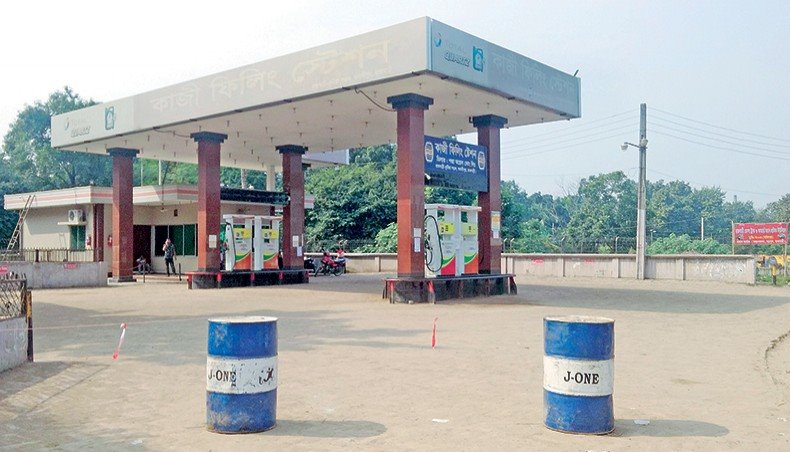 Two thousand refuelling stations in Bangladesh stopped selling diesel, petrol and octane while lorry workers also kept their transports off the roads demanding payment of 7.5 per cent sales commission, introduction of accident insurance of Tk 5 lakh for tank lorry workers, an end to police harassment, and other demands.
Bangladesh Petrol Pump Owners' Association and Tank Lorry Malik Shramik Oikya Parishad jointly called the strike as the government did not pay heed to their demands. Due to the strike fuel transport, distribution and sell came to halt bringing suffering to many people.
The associations said they would go for strike if their demands were not met by November 30, said Bangladesh Petrol Pump Owners' Association senior vice-president MA Momin Dulal.
Power, energy and mineral resources secretary invited the association leaders to a meeting on December 15 but they rejected the proposal, said Dulal. 'The strike will continue until our demands are met,' he added.
Many of the tank- lorries were seen off the roads in eight districts. Rangpur District Petrol Pump Owners Association general secretary Mostafa Sohorab Chowdhury Titu said as part of the central committee's decision they were enforcing the indefinite strike.
---
---