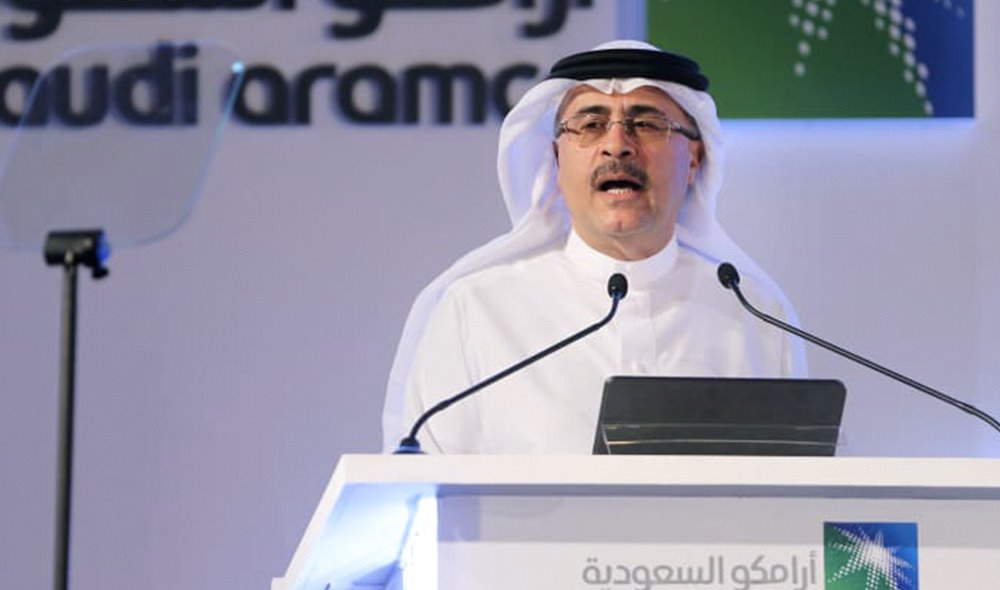 Saudi Aramco (2222.SE) hit the $2 trillion target sought by de-facto Saudi leader Crown Prince Mohammed bin Salman on Thursday as its shares racked up a second day of gains securing its position as the most valuable listed company in history.
Shares in the Saudi state-backed oil company defied Aramco's critics by climbing nearly $200bn above the $1.7tn valuation set before its market debut on Riyadh's stock exchange.
The company had been valued at more than Apple and Facebook – previously the world's most valuable and fifth-most valuable companies respectively – combined. It is also twice the size of Amazon and Alphabet, Google's parent company, and bigger than the next five listed oil companies put together.
The investor clamour for a stake in Aramco marks the end of a four-year campaign by the crown prince, Mohammed bin Salman, to sell a fraction of the company to help modernise the Saudi economy.
Aramco executives, including the chief executive, Amin Nasser, and the head of the Saudi sovereign wealth fund were showered with gold ticker tape during a ceremony at the Tadawul, as they signed documents on stage after an extended opening auction.
Yasir Othman Al-Rumayyan, Saudi Aramco's chairman, said: "This is a proud and historic moment for Saudi Aramco and our majority shareholder, the kingdom, as Saudi Aramco begins life as a listed company on Tadawul, together with all our new individual and institutional shareholders here in the kingdom, in the region and around the world."
---
---