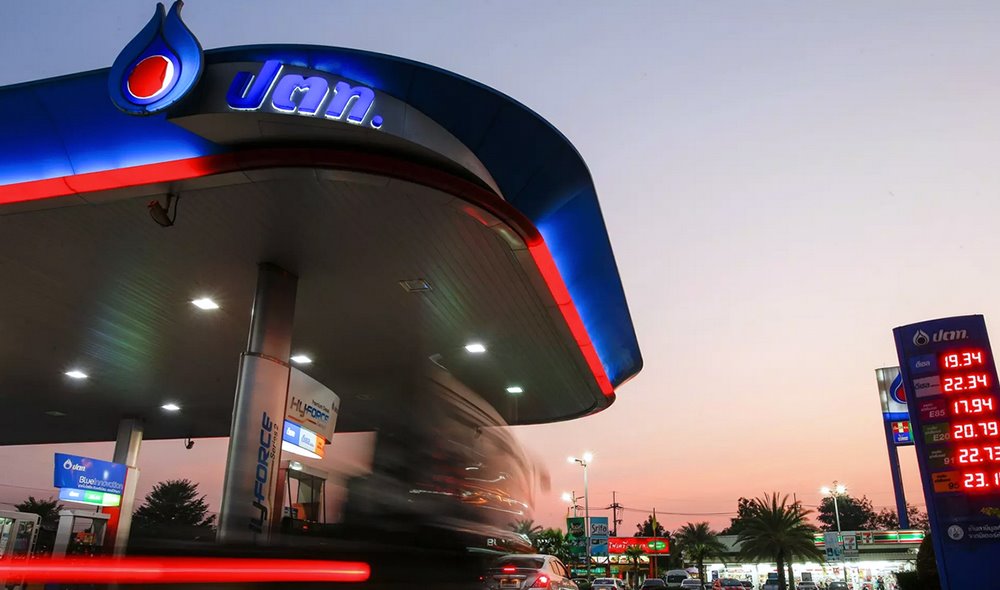 State-owned Thai multinational PTT group plans to open 40 fuel stations across the Philippines over the next 12 months, keeping the yearly pace of investments that will reach P500 million in 2019.
This will expand PTT Philippines' retail network by close to a quarter from 170 stations at the end of this year, according to PTT Philippines president and chief executive Thitiroj Rergsumran.
"The vibrant Philippine market drives us to continue our expansion, especially in the regions," Rergsumran said. "We are expecting to duplicate our target next year, so you could expect us to be more visible in various areas in the Philippines, especially in the provinces," he added.
The CEO said that for next year, the company will continue to focus on Luzon and the Visayas in terms of retail expansion. In addition to the fuel business, PTT Philippines has also been expanding its non-oil business, specifically the Thai brand Cafe Amazon as part of the diversification of its parent company PTT Oil and Retail Business Plc.
From Thailand, Café Amazon has since expanded overseas, to Cambodia, Laos, Japan, Myanmar, Oman, Singapore, China, and the Philippines. Cafe Amazon has more than 2,500 stores in Thailand as well as 200 shops overseas.
In the Philippines, PTT had aimed at opening 15 new cafes in 2019, to add to a chain of 11 existing branches spread out in Metro Manila, Central Luzon and the Calabarzon region.
Rergsumran earlier said their expansion drive would continue on both oil and non-oil businesses.
"We are confident that we can achieve our growth because of the strong support from our head office in Thailand," he said.
---
---