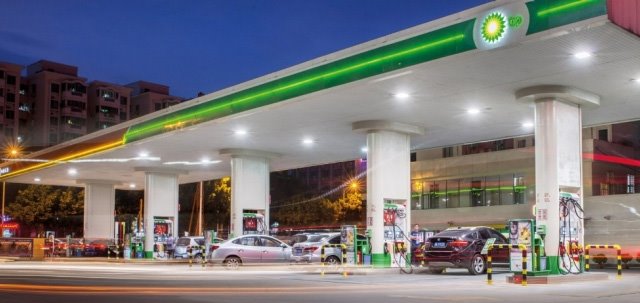 BP and India's Reliance Industries signed an agreement to build a retail fuels joint venture that would more than triple the number of Reliance's existing fueling stations in India.
The deal, signed in Mumbai by BP CEO Bob Dudley and his Reliance counterpart Mukesh Ambani, builds on a preliminary agreement reached in August and paves the way for the new venture to be formed in the first half of next year, BP said in a statement.
Building on Reliance's existing business, the venture "will include an India-wide fuels retail service station network and aviation fuel marketing business," BP said. It will increase Reliance's 1,400 retail sites to 5,500, and its 30 aviation fuel stations to 45, BP's statement said.
The retail sites will be branded Jio-BP and will bring together "Reliance's extensive access and connection to consumers through its Jio digital platform and BP's deep experience in fuel retailing around the world," it added.
BP and Reliance are already partners, notably in upstream gas production offshore east India. In June they agreed to go ahead with a third offshore project in the KG D6 block, which with the previous two is expected to produce 1 Bcf/d at peak.
Dudley said: "India is one of the world's most important energy markets."
"We aim to meet the country's growing demand for mobility solutions, high-quality fuels and services through this new venture. This major expansion of our business here reinforces our long-term commitment to India," he added.
Reliance will hold 51% of the new venture and BP 49%. The venture will assume ownership of Reliance's existing Indian fuel retail network and "access" its aviation fuel business, the statement said.
India's total oil demand is growing in fits and starts, with an increase of 200,000 b/d in 2018 and an expected rise of 140,000 b/d this year and 180,000 b/d in 2020, according to the International Energy Agency.
Indian car sales recently stabilised after a sharp fall earlier in the year, and gasoline consumption had been growing by around 50,000 b/d this year, with gasoline vehicles growing more popular than diesel cars, the IEA said in its latest oil market report.
---
---