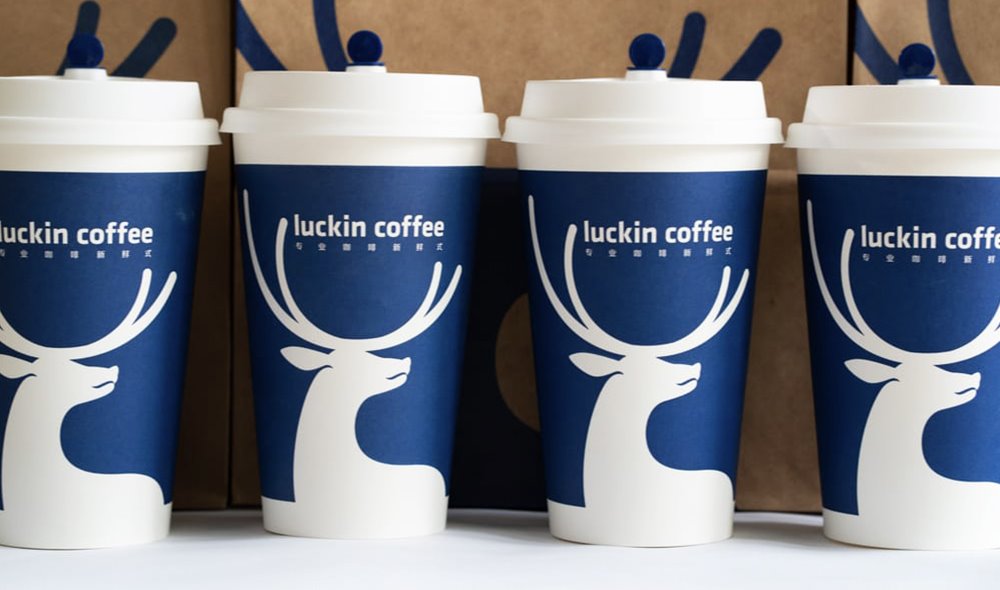 Luckin, one of China's largest coffee chains, announced in a press release two new offerings aimed at getting coffee to consumers as quickly and conveniently as possible: the Luckin Coffee EXPRESS smart unmanned coffee machine and the Luckin Pop Mini smart vending machine.
Both machines are part of Luckin's push further into the world of self-service locations, what the company calls "the unmanned retail market" in an effort to reach more customers and stay competitive with its chief rival, Starbucks.
These unmanned terminals will be in office buildings, college campuses, bus terminals, gas stations, highway service stations, and residential communities, according to the press release. Though Luckin hasn't specifically said what for, IoT and facial recognition will be used, most likely to speed up the ordering process.
Of course finding faster, easier ways to get coffee to customers is a major priority right now for chains. Starbucks opened an Express store in Beijing last year that focuses specifically on delivery and pickup orders. It is also operating ghost kitchens in China in collaboration with Alibaba's Heme supermarkets.
In the U.S., both Briggo and CafeX have self-service coffee kiosks manned by robots at airports around the country (though it's worth noting that CafeX just shuttered all three of its downtown San Francisco locations). Meanwhile, a company called Bandit operates a mobile-order-only cafe in Manhattan, where customers order ahead via the Bandit app and simply pick their drink up when it's ready.
Luckin, which has so far focused heavily on delivery and pickup order formats, doesn't yet have any locations in the U.S. For now, its focus seems to be expanding further across China and in doing so competing with Starbucks. Luckin's self-operated stores numbered 4,507 by the end of 2019, according to a press release. Starbucks, meanwhile, has tried self-service vending machines in the past, a concept that never took off and is no longer being promoted.
Whether Luckin's new self-service offerings prompt Starbucks to double-down on its self-service efforts again remains to be seen. The Seattle-based coffee retailer has already said it plans to open more express stores in high-traffic areas in China. That probably includes airports, bus terminals, and office parks — the very same places Luckin is placing its self-service machines.
---
---