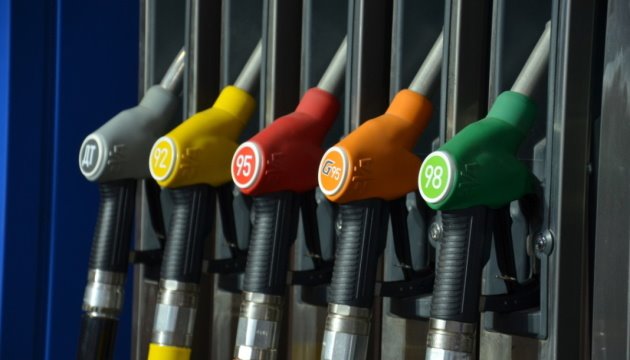 Ukraine's SBU Security Service has stopped the operation of 407 illegal filling stations in nine regions of Ukraine, the SBU press centre has reported.
"As a result of the verification measures, 407 illegal fuel stations have been detected and closed in nine regions since the beginning of this year," the report reads.
In particular, security service operatives exposed 285 illegal fuel stations in the Kyiv region. The petrol stations were operating in violation of safety rules and without the relevant permits. Fuel of dubious quality was sold circumventing tax legislation.
Illegal filling stations were operating in the Khmelnytskyi region according to a similar scheme. SBU staff found 38 illegal fuel stations in the region. According to operational information, the culprits sold up to five tonnes of counterfeit gasoline and a tonne of diesel fuel daily.
In the course of investigative actions, law enforcement officers seized over UAH 1.5 million worth of property and equipment, documentation, seals and draft records proving illegal activity.
Law enforcers also closed 52 illegal fuel stations in the southern region: 25 in the Odesa region, 19 in the Mykolaiv region, and eight in the Zaporizhia region. Almost 300 tonnes of counterfeit fuel and lubricants worth UAH 6.5 million were seized.
In central Ukraine, the SBU blocked the illegal activities of 16 filling stations. At six illegal fuel stations in the Kirovohrad region, law enforcement officers found equipment and counterfeit fuel worth UAH 5 million. In the Vinnytsia region, they exposed nine illegal fuel stations. More than 10.5 tonnes of liquefied gas and 30 tonnes of diesel fuel of dubious origin, equipment, the black ledger, and computer equipment were seized.
In the area of the Joint Forces Operation, law enforcers stopped the activity of 16 illegal fuel stations. The equipment and counterfeit fuel worth a total of UAH 5.5 million were seized.
On December 26, 2019, Ukrainian Prime Minister Oleksiy Honcharuk said that he had instructed the State Fiscal Service, law enforcement and control authorities to resolve the problem of illegal fuel sale by January 9, 2020.
On December 28, the SBU ceased the operation of nearly 300 illegal filling stations in all regions of Ukraine.
---
---