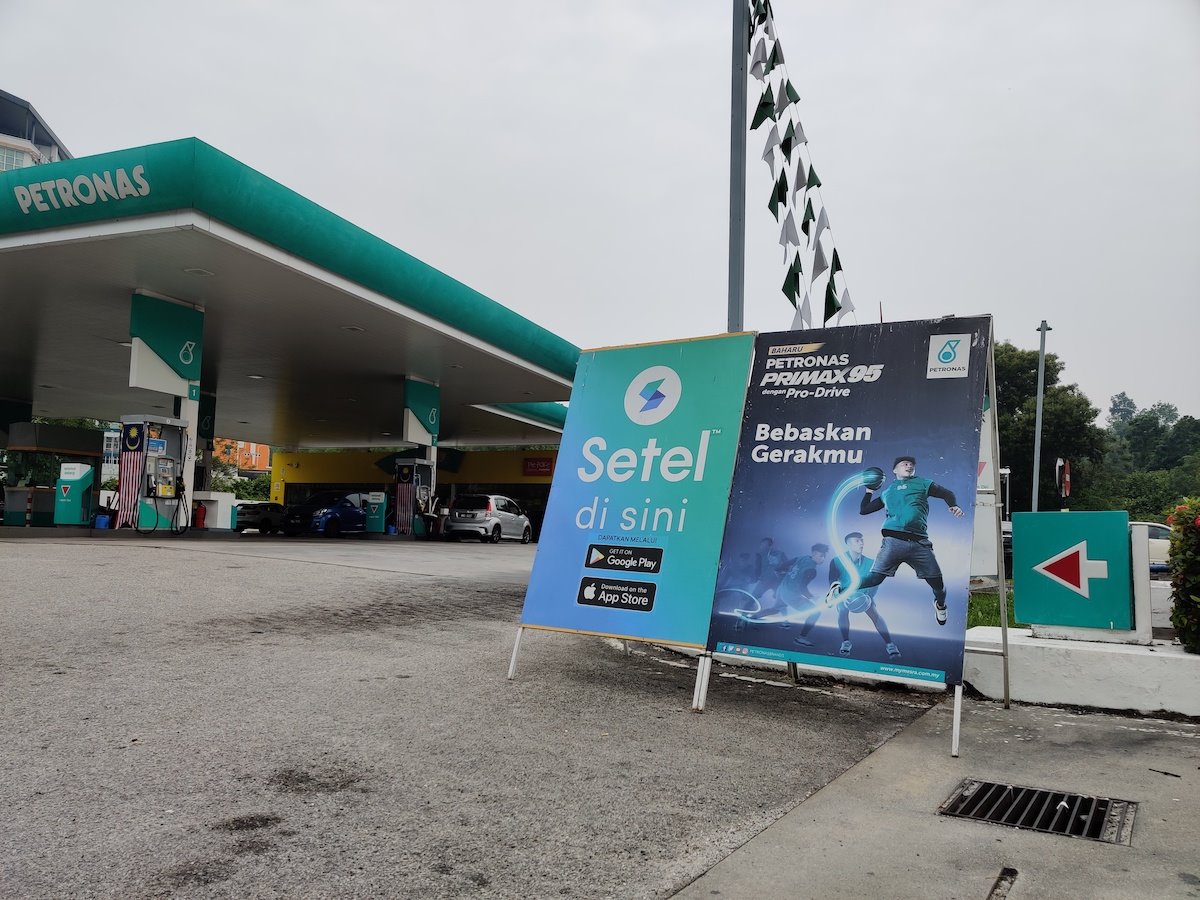 Petronas Dagangan Bhd (PDB) aims to enable Setel - its Malaysia's first mobile app for fuel payment, at all Petronas fuel stations throughout Malaysia by the middle of this year.
PDB managing director and chief executive officer Azrul Osman Rani said last year, Setel expanded to all Petronas stations in the Klang Valley, garnering a customer base of over half a million users. "Right now, Setel can be used at all 273 Petronas stations in the Klang Valley, but is not yet supported at stations outside this area and in other states.
"This will soon be a non-issue as we are planning for all states in Malaysia to be able to support the use of Setel by the middle of this year," Azrul told reporters at the Petronas Coffee Break campaign for its Chinese New Year celebration here today.
He said PDB will take some time to roll out the Setel app to 727 Petronas stations nationwide that are currently not supported, adding that the fuel e-wallet is also looking at collaboration opportunities with the retail stores, commercial fleets and external merchants.
"We need to go in progress because Petronas serves a lot of areas, especially rural areas. Therefore, sometimes the logistics to implement all these changes may take a bit longer," he said, adding that Setel will have over a million users once it reaches all states.
PDB today commenced its Coffee Break Campaign for the Chinese New Year celebration with complimentary giveaways alongside exciting promotions and discount vouchers on Petronas merchandise, Kedai Mestra items, Stel, Tealive, Dunkin', Shopee and Touch 'n' Go.
PDB will also offer motorcycle inspection in partnership with Hong Leong Yamaha Motor Sdn Bhd as well as health screening by St. John Ambulance Malaysia (SJAM) at selected stations during the festive period.
---
---