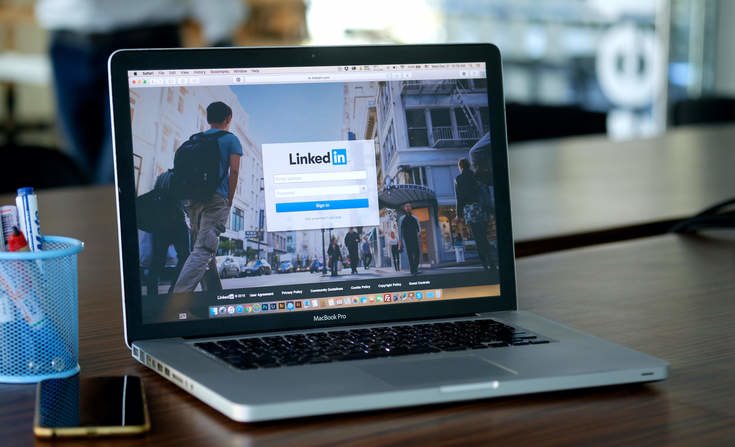 The first Sustainability Social Media Ranking from sustainability communications agency Context, looked at how 100 companies use Twitter to communicate sustainability messages. In a new report, Context analyzes how companies use LinkedIn for sustainability communications.
Context found that LinkedIn generates significantly more engagement than Twitter, and that some companies are successfully using the personal account of their sustainability leader, in addition to a main corporate account.
On LinkedIn, as on Twitter, companies potentially can employ three types of accounts:
Main corporate, Dedicated sustainability and Personal account of a sustainability leader.

Of the 100 companies in the survey, 99 made at least one sustainability post on their main corporate account, 47 sustainability leaders posted on their personal account, and only three companies used a dedicated sustainability account.
BP heads the overall ranking with a regular posting rate of 1.3 posts a day on its main corporate account, achieving an average of 640 engagements per post. BP was first without using a personal sustainability leader account.
Unilever is second with a posting rate of 0.78 per day and an impressive average of 1,061 engagements per post. Like BP, Unilever did not use a personal sustainability leader account for its communications.
LinkedIn versus Twitter, which works best? We had a hunch about this, but until we crunched the numbers, we had no idea of the margin. LinkedIn generates three to five times more engagement for sustainability posts than Twitter. Despite this, many teams are putting as much — or more — effort into their Twitter feed than their LinkedIn one.
10 tips for sustainability communications teams
Sustainability teams and their communications colleagues recognise their only option is to connect with their stakeholders on social media or not connect at all. While websites and reports are the foundation for publishing detailed information on sustainability plans and programs, companies can't expect these to attract high readership figures. If they want to move the needle on awareness, companies must tap the potential of social media.
One key tactical question arising from the survey is whether businesses should use a personal account of the sustainability leader and other team members to share their messages. The power of this was clearly demonstrated by several companies, notably M&S, Google and Coca-Cola.
A social media-savvy CSO will come across as an authentic voice, more readily accepted by influencers, who tire of corporate PR. The downside is that the influence they establish is owned by the individual who may leave the company. That said, it could be better for the company to benefit from the personality while it can, rather than miss out.
Social media influence is just one talent a person brings to a company. Why view an employee's social media contribution differently from their other work roles?
The survey revealed how companies are approaching sustainability on social media and what they find challenging. Common questions were: How can we create short compelling messages? What's the best way of dealing with negative issues? How do we engage with sustainability influencers?
The following 10 simple tips help establish an effective sustainability campaign on LinkedIn and other platforms:
1. Balance messaging and listening
The primary goal may be to get content noticed. But this is only half the job. By engaging with another user's post your team can open a dialogue: "active listening." Use both messaging and listening for better engagement.
2. Tailor content to platform and audience
LinkedIn is more focused on the professional community than other platforms. The audience includes current employees, potential recruits, business partners and influencers. Create thought-provoking posts to spark conversation among these groups.
3. Focus on relevant topics
Participate in conversations that are timely and relevant to your work. Follow people, companies, topics and hashtags to ensure you don't miss a beat and your posts are relevant to broader conversation.
4. Re-purpose content
Tremendous effort goes into your sustainability reports, media campaigns, press releases and events. Adapt this content for LinkedIn, expanding your audience and improving your ROI.
5. Create a community
Ask your colleagues to post their content and to share yours. Being generous by sharing and commenting on other people's posts makes it more likely they will return the favor.
6. Use pictures and video
Every post should feature a visual element relating to the text, such as videos, photos, or branded graphics. Videos should be 30 seconds or less and uploaded directly to the platform — this means they will play automatically.
7. Include a link
Include a hyperlink to learn more through a LinkedIn article or external website. Use link-shortening sites such as bit.ly.
8. Optimize timing
LinkedIn users are most active during the weekdays. Research shows the best times to post are between 8 a.m. to 2 p.m. Tuesdays through Fridays.
9. React, in real time
Monitor LinkedIn activity regularly so you can react quickly. This helps conversations feel more authentic and drives engagement. If your team is asked a question, make sure someone responds quickly.
10. Measure progress
Set yourself simple LinkedIn goals, and track your progress. Look to build followers and even more important, engagement. LinkedIn Analytics is the tool for company pages.
For sustainability managers and communicators, it's no longer a question of whether to use social media, it's how to use social media. Context's surveys have revealed the approaches that work best on Twitter and LinkedIn. Its forthcoming research will focus on the big consumer social media platforms.
---
---