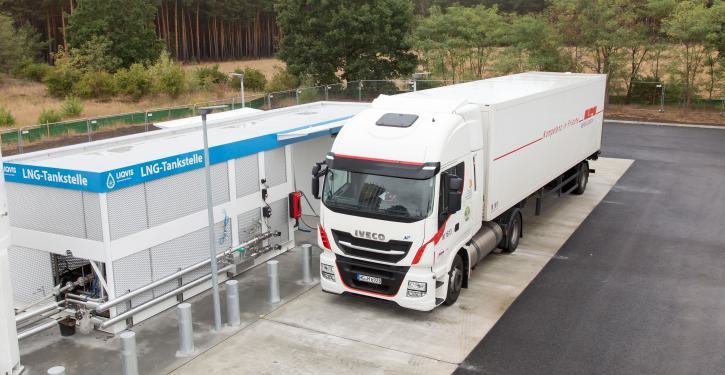 Uniper subsidiary Liqvis is expanding its business with German LNG filling stations. To this end, the company has entered into a partnership with the Echo service station operator, who operates around 1,000 Esso service stations.
The aim of the cooperation is to advance the expansion of the infrastructure to a closed LNG filling station network for trucks, said Uniper. For this purpose, a joint project group is to examine which Esso locations are suitable for LNG dispensers.
The first joint location has already been selected: at the Seligweiler Autohof near Ulm, the partners want to offer liquefied natural gas in 2021, subject to approval by the licensing authorities. "Together, we will continue to advance LNG fuel in Germany as a more climate-friendly alternative to conventional diesel and petrol engines," said Liqvis Managing Director, Silvano Calcagno.
With the co-operation, Liqvis is continuing its expansion strategy. At the end of the year, the company said it was offering six LNG filling stations at strategic hubs for long-haul transport. Five of them in Germany and one in France. The petrol stations are already in operation at the Berlin and Kassel sites.
---
---