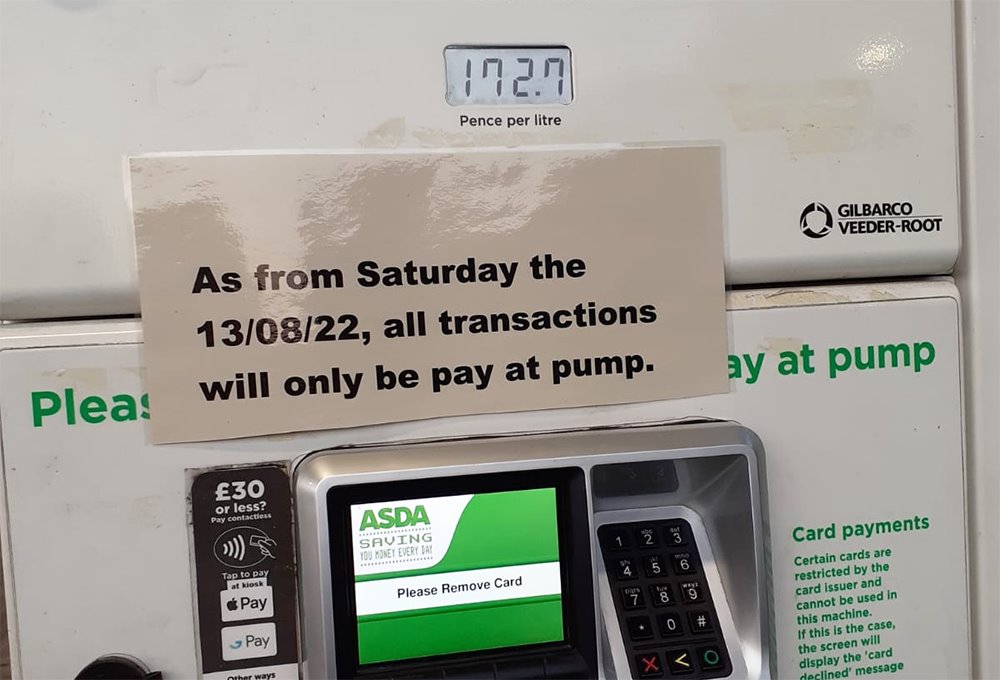 The petrol station at the Asda supermarket in Newport, UK, has done away with cash payments with all transactions now pay at the pump only.
As of the 13th of August (Saturday) the supermarket chain – owned by EG Group – went card only, removing the option for its customers to pay in the kiosk at its store.
Making the decision in the midst of the fuel and energy crisis, the decision will force those who pay with cash and those whose credit or debit cards don't allow for paying at the pump to have to find somewhere else to go for their fuel.
---
---