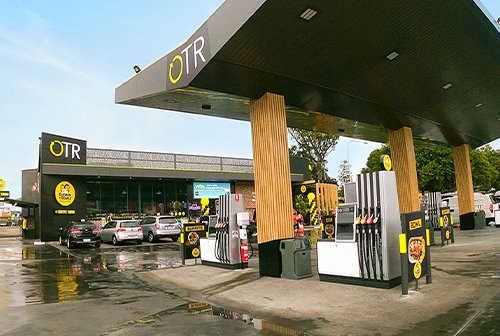 OTR has announced that customers can now purchase items in-store using cryptocurrency in 175 OTR stores across Victoria, SA, and WA.
Partnering with Crypto.com and Australian tech company DataMesh Group, Peregrine Corp (the owner of OTR) will offer customers a world-first scalable solution enabling payment terminals and merchants to support in-person crypto payments without fiat conversion.
Yasser Shahin, Executive Chairman of Peregrine Corporation, said OTR convenience stores strive to embrace innovation, so it was a natural progression to offer customers the option to pay using digital assets.
"The OTR story is about giving customers choice and making life easy. The decision to offer cryptocurrency payments is centered around this story – by offering our customers convenience in how they pay, whether it be cash, card or crypto."
Peregrine Corp plans to roll out the capability to another 250 retail sites across the country, including Krispy Kreme stores in SA and the Northern Territory.
Karl Mohan, General Manager of Asia and Pacific Crypto.com, Australia is ripe for a cryptocurrency revolution as consumers and businesses push to use crypto as an everyday payment alternative to cash or credit.
"Our latest research shows that 55 per cent of both merchants and consumers want to transact in crypto and this innovation within OTR stores is bringing these ambitions to life and ensuring that Australia is at the forefront of crypto payments evolution."
To use the new crypto payment solution, the merchant selects Crypto.com as the preferred payment type, generating a dynamic QR Code on the terminal which is scanned through the customer's Crypto.com App.
The customer then selects and authorises their preferred cryptocurrency for payment, which is settled instantly to the merchant in fiat AUD.
Mark Nagy, CEO of DataMesh Group, said he believed the development will normalise cryptocurrency payments, and see other businesses look to incorporate it into their existing payment suite.
"At DataMesh, we strive to find payment solutions that bridge the gap between emerging technologies and our merchants. We know merchants are looking at many alternative payment instruments including crypto as an opportunity to diversify their payment streams and attract new customers, which is why we are determined to deliver integrated processing capabilities that will make crypto payments fast and accessible for all involved."
---
---