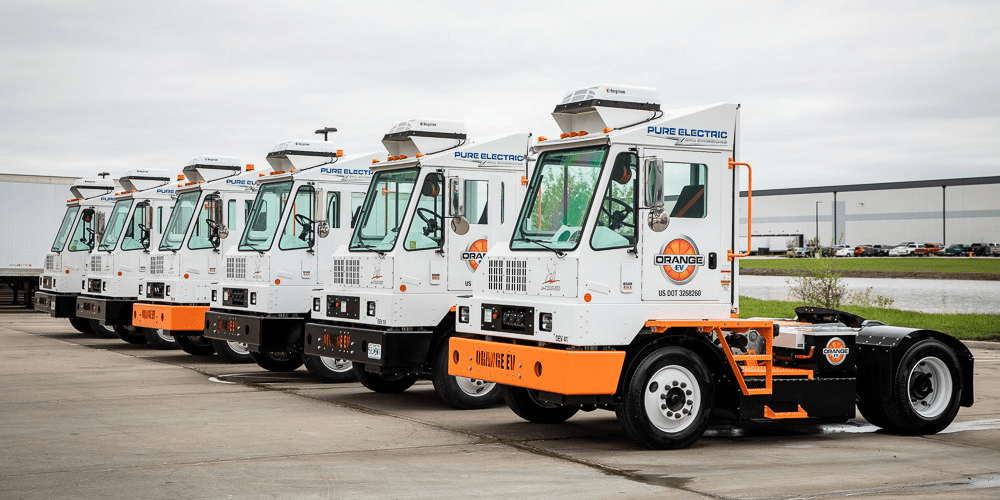 Orange EV, a manufacturer of electric trucks in the USA, has closed a $35 million institutional funding round led by S2G Ventures and CCI. The fresh funds should support and accelerate the company's growth and allow it to scale its manufacturing and develop new technologies.
The truck-maker says it has more than 450 heavy-duty electric yard trucks operating in 130 fleets across 28 states, Canada, and the Caribbean. The company prides itself on having already produced electric trucks for two decades.
"Orange EV's mission is to deliver electric vehicles that are better than legacy diesel ones in every way – for the earth, people, and the business bottom line," said Kurt Neutgens, Orange EV Co-founder, President, and CTO.
"With this funding, Orange EV will be able to further scale its impact through continued investment in manufacturing to meet the demand that is outstripping our current facilities, as well as advance R&D to develop and deliver other products which will further improve our customer's operations while providing them significant savings."
Orange EV has expanded its electric yard truck rental program nationwide. The rentals are now available in 48 states.
---
---