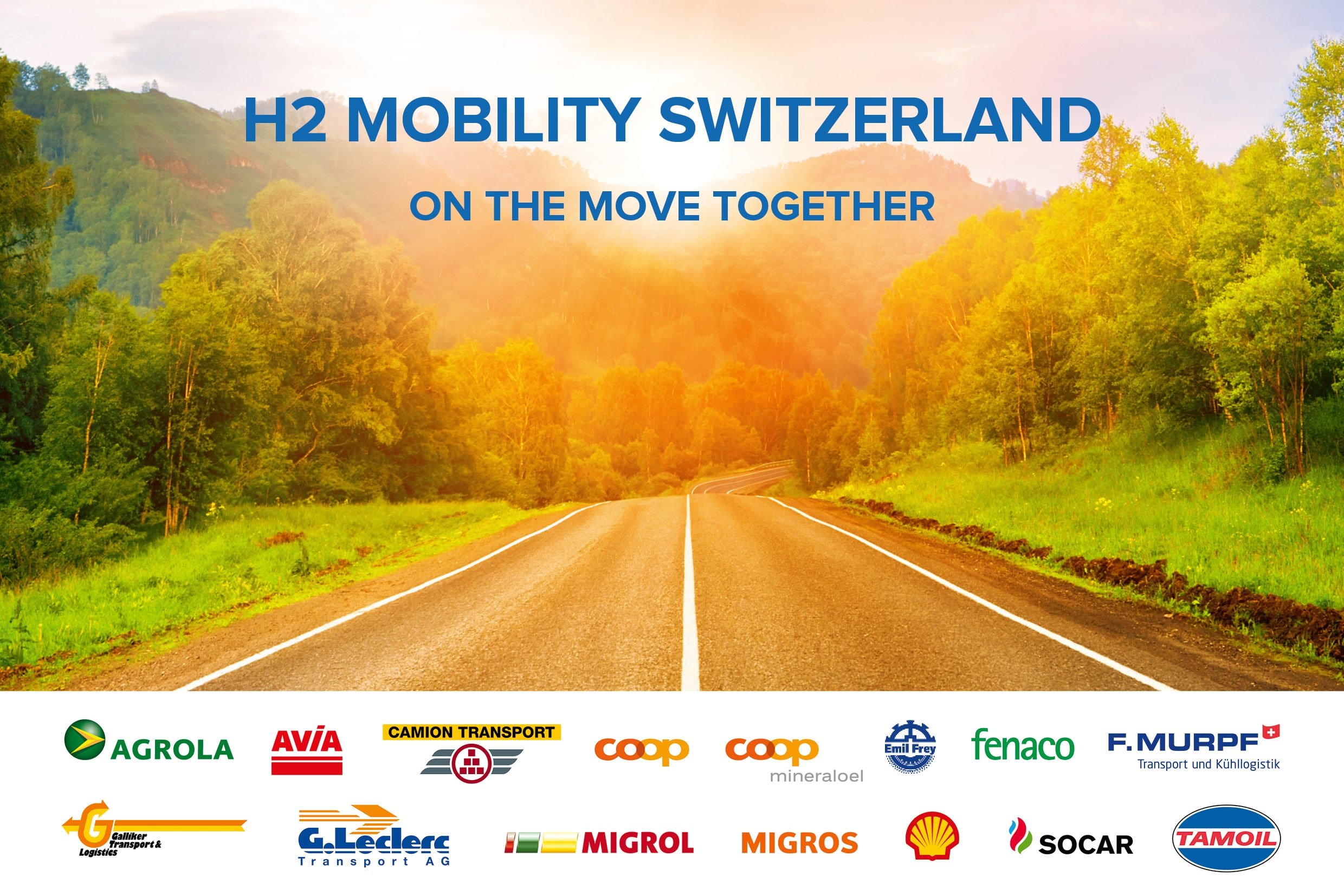 H2 Mobility Switzerland, a consortium of companies setting itself the goal of establishing a nationwide network of hydrogen filling stations, has welcomed new members and has progressed in the expansion of hydrogen stations across the country.
Christian Cavegn AG, Emmi Schweiz AG, Schön Transport AG and Gebrüder Weiss AG all recently joined H2 Mobility Switzerland and represent a total of more than 5,000 trucks and 2,000 filling stations.
The association has also announced that it is set to follow with the expansion of the hydrogen filling station network to the Eastern Switzerland-Zurich-Mittelland-Lausanne route. Following a preparatory phase, industrial implementation is set to kick off this year.
"As a transport company, we take the responsibility we have for protecting the environment and achieve climate targets as seriously as the fact that only pragmatic, viable and economically justifiable solutions will win out," said Daniel Schöni, owner of Schöni Transport.
"Up until now, the appropriate technology has not been available. This is no longer the case and the H2 Mobility Switzerland Association is tapping into and realising these new opportunities rapidly, consistently and on a private basis – a pioneering achieve that is 'Made in Switzerland;' and is sure to attract global investment."
According to H2 Mobility Switzerland, in 2020, five more hydrogen stations will be added to the network in Switzerland. The first to open will be AVIA in St. Gallen, with operations set to begin in April.
"The expansion of the network of filling stations that stretches from St. Gallen to Lausanne represents the first steps into a new era of mobility in Switzerland," said Martin Osterwalder, Head of Corporate Development.
"There is no difference between the way in which fuel cell electric vehicles and petrol vehicles are used. In the future, both types of vehicle will be able to be filled with fuel at the same location and the same time and will then be able to be driven comparable distances on a single tank."
---
---