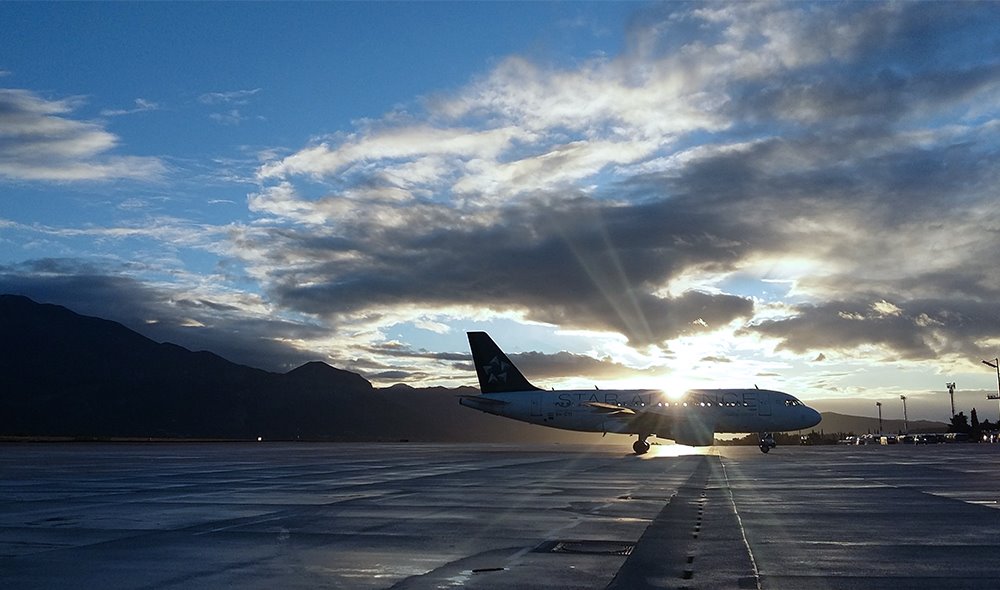 With news that Donald Trump has banned all flights into America from Continental Europe, adding to those already in place for travellers from Iran and China, what does this mean for business travellers in our industry? Are the oily boys, major retailers and industry suppliers still getting on planes and travelling regardless of the coronavirus pandemic and what happens with industry events, if they can't take place?
Whilst there is very limited information circulating at the moment, to our knowledge, the PETROFORUM APAC business meeting forum, due have taken place in Bangkok this February, and the two cancelled events from PEI, announced on erpecnews live today are the only industry events we know for sure that have been cancelled, however, with the spread of the virus increasing, many other events around the world are certain to follow. News and updates on cancelled or postponed events will follow on this site as and when information becomes available.
In the meantime we've found a report and some useful advice for travellers in the 'regardless' category, courtesy of lola.com, which may be of some use in the coming months.
Airline Cancellation, refund policies, cancelled conferences, Travel Insurance and the Value of TMCs in Uncertain Times​
The last few weeks have seen the global travel industry spin into a state of confusion, complicated questions and outright panic. Thousands and thousands of travelers have cut back on discretionary travel as they try to weigh the relative risks. But how have corporate travellers approached trips that are seen as essential to their work? These are the most pressing questions and answers about COVID-19 and business travel.
Does travel insurance cover COVID-19?
It depends, but not typically. Travel insurance policy terms vary dramatically, so the answer really depends on the fine print of the specific policy you purchase, but here are the broad strokes: Any travel arrangements made since the broad news coverage of the virus started (approx. end of January 2020) would likely not be covered as the outbreak of Coronavirus is now considered a "foreseen event" and travel booked during this time would have been made with the knowledge of current world events.
However, some types of travel insurance are more inclusive. Purchasing "cancel for any reason" or "change of mind" coverage upgrades are the best way to maximize the likelihood of being covered. Otherwise the policy fine print should outline what the provider covers in cases of public health emergency.
Can I get a refund from airlines and hotels for trips cancelled due to COVID-19 concerns?
Airlines are starting to be more flexible and generous with their refund policies, but there is no blanket policy about refunds, outside of airlines implementing new policies (fleshed out in the next question) and normal refund policies. If an airline cancels a flight you can always receive a refund. If a hotel can not accommodate you a refund is also due. If you are attending a conference or meeting that gets cancelled over Coronavirus concerns, the refundability of your hotel and flight reservations would be up to the discretion of the provider.
How are different airlines approaching the impact of COVID-19?
Right now all major airlines that travel to/from Asia and Italy have waivers in place for passengers to make changes to their travel dates or cancel travel entirely without being subjected to airline fees.
For travel within the US, JetBlue is offering their travelers waived fees / cancellations on bookings made 2/27-3/11 with their "Travel With Confidence '' offer good for travel through June 1st, 2020. American Airlines announced on Sunday that they too will waive change and cancellation fees on flights bought through March 16th. This policy covers tickets purchased for travel through January 2021. British Airlines has also just waived flight change fees for customers who book before Monday March 16.
How are different hotels approaching the impact of COVID-19?
For the most part, rate rules still apply to hotel cancellations and refunds. Some hotels are being more flexible with their refunds (especially in light of major conference or expo cancellations), but this is up to individual hotels. Some hotels that have been impacted by the Coronavirus have taken safeguard measures of shutting down completely, or confining guests if there has been a known positive case.
What about the airlines
Many airlines have implemented new measures to reduce the risk of the infection spreading in-flight, including more frequent disinfection of the aircrafts and lounges, advising the crew to wear masks, reducing in-flight services to avoid unnecessary contact and conducting temperature checks before passengers board the plane.
What are the most effective ways to reduce infection risk while I'm traveling?
WASH YOUR HANDS! For a full 20 seconds (sing "Happy Birthday" 2x in your head...or out loud, you do you!), with warm water and soap.
Avoid physical / close contact with sick individuals. If you notice someone coughing or sneezing, move away from them.
Get the flu vaccine before you leave. (This won't necessarily help protect against COVID-19 itself but helps save medical resources and generally improve against weakened-immune ailments like bacterial pneumonia.) Do keep in mind that the full immunity effects of the vaccine take up to 2 weeks and should not be relied upon as an immediate safeguard.
Sanitize all surfaces, like the tray table, arm rests and any common surfaces on the plane. This includes items like magazines and touch screen TVs and remotes.
Stock up on flu medication and bring it with you. If you do get sick, the last thing you want to have to do is track down a pharmacy to buy meds in an unfamiliar city.
Face masks, of the common surgical variety, will not offer protection against airborne virus, however, wearing such a mask if you do get sick, can protect those around you.
What can I do at conferences to reduce the risk of infection for myself and others?
Avoid handshaking (tough to do on a business trip!). Try an "elbow bump" instead.
Keep a distance of 6ft or more from anyone actively coughing or sneezing.
Wash your hands regularly.
Avoid touching your face.
Be kind and cover a cough or sneeze by doing so into your elbow and not your hands.
Drink a lot of water as this washes away bacteria and stops it from building up in your mouth.
Keep hand sanitizer in your bag or briefcase.
---
---