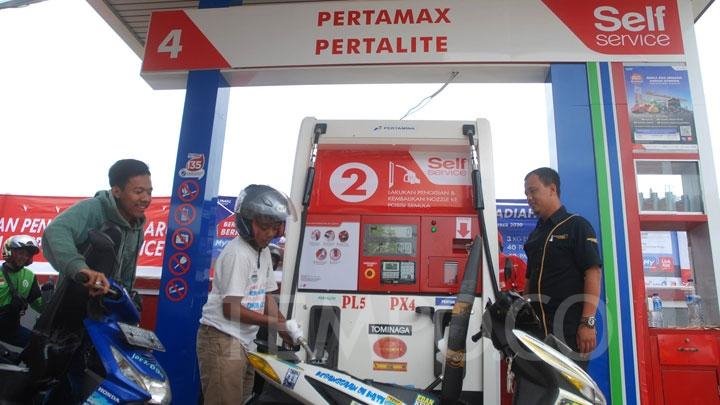 Pertamina provided a special program for online ojek (motorcycle taxi) drivers in the form of cashback for fuel purchase using electronic money app LinkAja via MyPertamina app.
With this program dubbed #berkahdirumah, a total of 10,000 motorcycle taxi drivers can earn a maximum cashback of Rp15,000 per day.
Pertamina CEO Nicke Widyawati explained that the program was her company's effort to help the ojek drivers amid the COVID-19 pandemic. As people abide by the government's order to stay home, online taxis have become one of the vital professions to help provide delivery services of the people's daily needs.
The three-month program was expected to ease the cost spent by taxi drivers in carrying out their work. Throughout the total period, Pertamina disbursed some rRp13.5 billion.
To join the program, drivers are obliged to download MyPertamina app and activate its LinkAja feature. Then they can purchase non-subsidised fuel (Pertalite and Pertamax Series brand) with LinkAja's non-cash payment in the app.
---
---