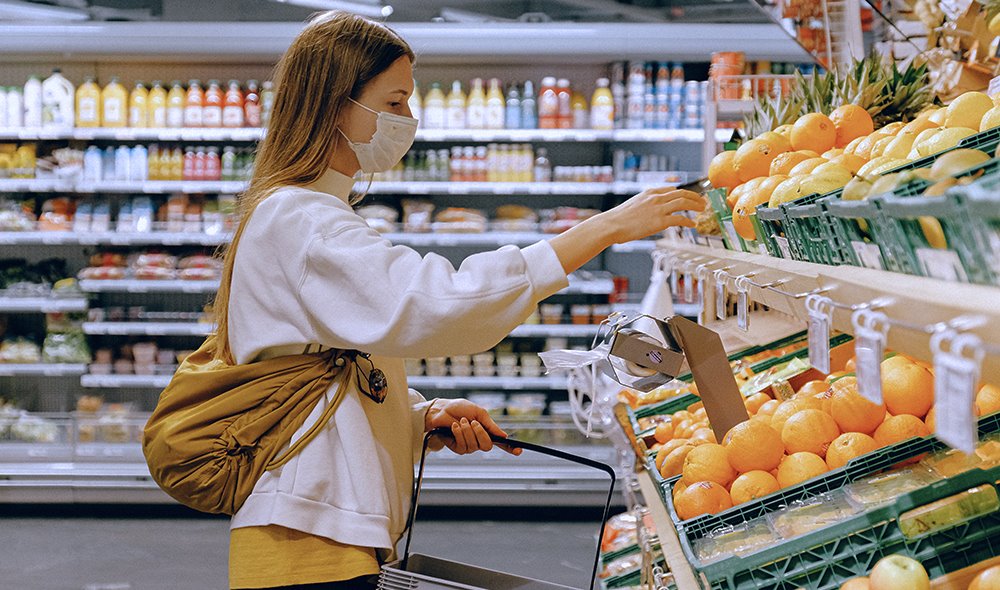 "There's a change in the mood," said Jerry Marwood, group managing director, commercial, at AF Blakemore, which supplies more than 700 independent stores as well as 300 company-owned outlets across Wales, central and southern England.
"It has become clear we are key workers. There seems to be a sort of spring in the step of people. They are relishing the challenge of keeping Britain fed." He thought convenience stores would emerge from the crisis with an enhanced reputation, new customers and additional services such as home delivery.
"The whole sector has really risen to the challenge," he said. "Local stores have done a brilliant job and I think people will appreciate that more than ever." Marwood said the initial spike in sales of certain products – which in some cases were up by as much as 300% – had levelled off and the sales mix had changed.
"The thing we're seeing now is people shopping more locally and wanting a wide range of fresh foods. "Produce and meat have been growing quite substantially, and alcohol because the pubs are closed. "There are still some products we can't get much of, but not as many as during the peak."
He said products that had been in short supply were now returning. "Most things will come back online and we haven't seen much obvious favouring of supermarkets. "Overall, suppliers are doing a great job – and if they weren't, we would call them out."
He added that about 150 Blakemore Retail stores and more than 100 independents had started home delivery services as a result of the crisis, leading to an increase in basket size. One store he recently examined had posted an average basket size of £45, while another had seen home delivery income rise from £257 a day when it first started the service to £720 a day within the space of a week.
He said the increase in sales now appeared to be driven less by stockpiling but more by the closure of pubs, restaurants and other out-of-home food providers. The benefit for convenience retailers lay not only in increased sales, but also in the fact they had new customers coming into their stores.
"It's the new relationship with people you haven't dealt with before and they are going to see just how valuable all independent retailers are." Marwood said staff safety was now "absolutely central", with the group helping retailers to put in place social distancing measures such as screens and floor markings and advising on how to manage customer flow.
He said it was important to make sure staff who have been working hard for the last couple of weeks were able to get some rest. "We can see it carrying on for a while at this level. When you think about the number of out-of-home food outlets that are shut, all the retail trade is going to over-perform for a while."
Absences across the Blakemore Group were running at about 10%, with staff either self-isolating or away from the business for other reasons. "If that's replicated across our partner businesses, we will manage, but obviously there are some hotspots," he said. Marwood's views were backed up by Louise Hoste, managing director at Spar UK.
"We are seeing customers use their local Spar much more in many areas around the UK," she said. "Being local and independent has helped us stay focused on serving the customer in ways that they need – helping and supporting customers in various ways.
"Our store staff have been providing customers with the best service and it's a credit to them how committed they are to keeping customers and colleagues safe and well.
"Many Spar stores are going out of their way to provide a home delivery service, telephone and collect service, special shopping times for key workers, providing donations to food banks and generally working all the hours possible in order to provide an excellent service to their community – and all of this within the guidelines of social distancing measures, which are now in place across our estate.
"After the huge surge in demand from customers panic-buying, we are seeing sales calming. "We have seen good growth in fresh foods as well as frozen and there is a continued shift to customers buying traditional grocery lines. "We will continue to focus on availability to ensure we can maintain great a service for customers."
---
---