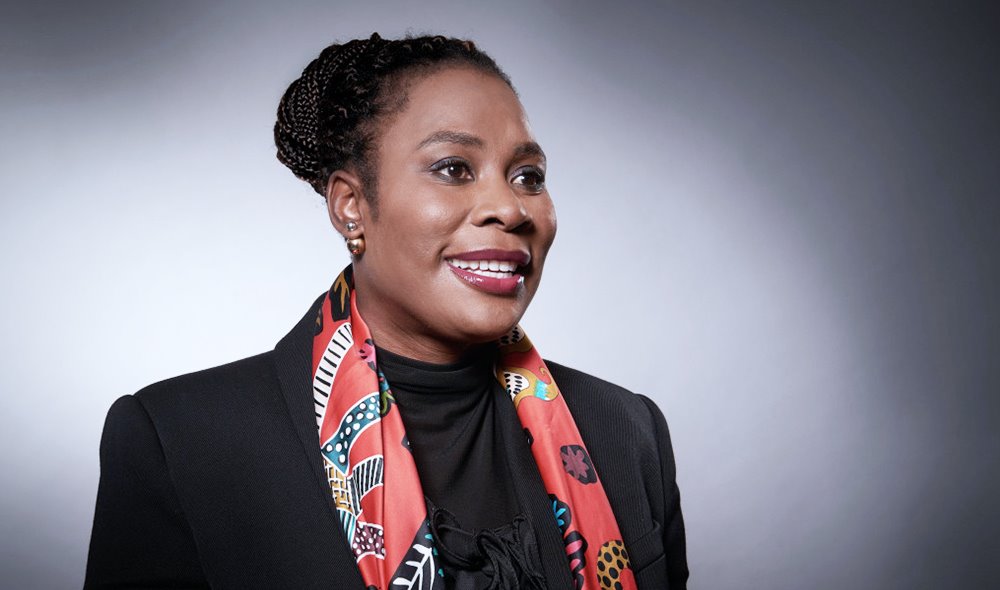 As a 16-year-old, Eghosa Oriaikhi Mabhena was in a considerable minority of young women in the UK. Moving to London from her home country in Nigeria, she was one of very few females determined to pursue a career in the engineering field.
And although today's numbers are improving, the available figures are still stark. According to the Women's Engineering Society, in 2018 just 25.4 percent of girls aged 16 to 18 in the UK would consider a career in engineering, compared to 51.9 percent of boys. In terms of employment, just 12.37 percent of all UK engineers are women.
"Growing up in Africa in the 80s and 90s, it was clear to see how important it was and still is to provide people access to energy. It has a massive impact on welfare, health and economic prospects. I think this ambition, whether I knew it or not at the time, was always hardwired into my psyche, especially given the work my dad was doing. And technology has come a long way since then, so there was no doubt in my mind that studying mechanical engineering and following in my father's footsteps would make for a very rewarding career."
Oriaikhi Mabhena, who has been in the industry for around two decades, is now the CEO of Puma Energy's Africa business, very much following in the footsteps of her father, who worked with Shell for almost 40 years.
"I have always had the urge to work internationally in order to acquire enough experience to truly make a difference in Africa one day," she says. "My goal therefore was always to work for international companies that are constantly pushing the frontiers of technology, which is why took the opportunity to work in the R&D department for Schlumberger in the UK in 2004.
Oriaikhi Mabhena spent nine years at Schlumberger before working in several director positions at Baker Hughes until July 2019, when she joined Puma Energy as a member of the Executive Committee at the group level, moving back to Africa to head up the company's regional division. Now living in Johannesburg, the opportunity to lead from the ground was too good to turn down.
"So, why Puma?" She asks. "The short answer is I wanted to be closer to the end customer, the people who we are impacting. I can feel the communities we are energising, whereas in London that was far more difficult to do, so this was the ideal opportunity to apply the experience and business acumen I have acquired."
Since arriving, Oriaikhi Mabhena's mission has been to build a One Puma One Africa team, a unit of Puma Energy which manages all business across the African continent.
This covers operations in 17 countries, her work ranging from corporate strategy, business development, government relations through to developing strategic relationships with other critical stakeholders, including industry bodies, and oil and gas operators, all the while placing the customer at the heart of Puma's activities.
"I am very passionate about two things," Oriaikhi Mabhena continues. "The first is about becoming a preferred place to work and be, and the second is executing our strategy and becoming a preferred supplier to our customers.
"Yes, of course we want to continue building value for our investors and shareholders, but we are also becoming an increasingly customer-centric business. The way to win is for customers to fall in love with the brand and identify with Puma. That's how we deliver value and success."
Such has been Oriaikhi Mabhena's impact, she was recently named by Reset Global People in its Top 100 Women CEOs in Africa, ahead of the African Women CEOs Summit scheduled for July 2020 in Lagos.
Read the full interview in Africa Outlook Magazine here.
---
---