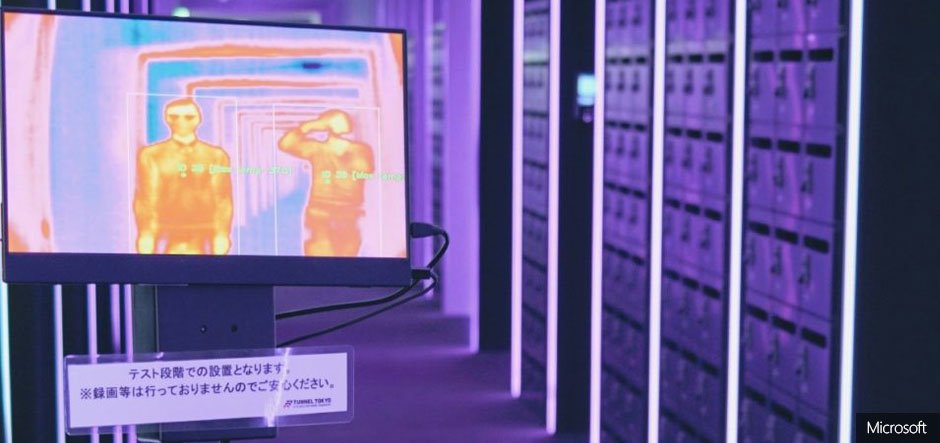 Japanese start-up Psygig has created a Microsoft Azure-based solution for use in the fight against coronavirus.
Thermographic cameras scan the body temperatures of passers-by and alert authorities if the results suggest that someone may have the virus, with a temperature of 38°C or higher.
Psygig specialises in big data solutions for self-driving vehicles but it has transferred its autonomous experience to aid the effort to combat Covid-19.
"Given our expertise in collecting data and triggering a data-driven response in real time, we thought we could help prevent the spread of Covid-19 by providing this thermal imaging system that automatically monitors skin surface temperatures," said Gary King Man Lo, CEO of Psygig.
The company plans to start using Microsoft's Cognitive Services artificial intelligence to improve efficiency and accuracy when analysing image data obtained from thermographic cameras.
"Microsoft is leveraging technology to support efforts to respond to the challenging situation created by the spread of Covid-19, which is currently inflicting major impacts on everyday life and workstyles," said Tomoko Mikami of Microsoft Japan.
"Our support efforts were recently expanded by the very rapid development and provision on Azure of a useful solution by Psygig, a start-up company selected for the Microsoft for Startups programme. "We hope that this solution will help prevent the spread of Covid-19 and will continue its efforts to provide even more extensive support."
---
---