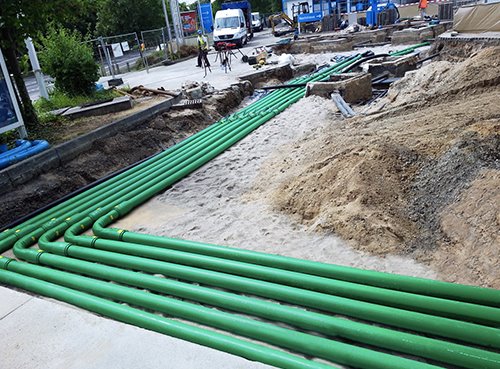 BP Aral and KPS work together to replace leaking metal piping at Leipzig site
As we all face this unprecedented and challenging time, radically adapting our working and personal lives, we first want state our heartfelt gratitude to the frontline workers who are out there every day helping to keep us safe and essential services running: our doctors, nurses, supermarket workers, delivery drivers, and many many more; including those involved in fuel retailing and delivery.
This case study tells the story of a project completed before the lockdown went into place, where we worked with BP Aral in Germany (Leipzig) to replace their previously installed metal pipework with our corrosion-free double wall polyethylene piping, protecting people and the environment.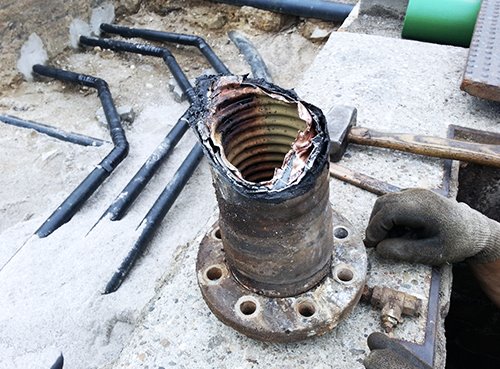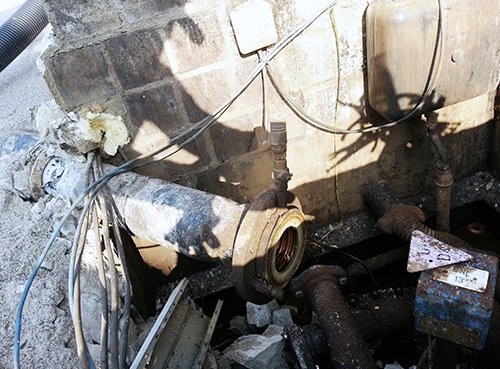 Previously installed corrugated steel and copper piping was damaged due to corrosion (left) | The original piping had been installed over twenty years ago (right)
Problem
The previously installed flexible corrugated steel and copper piping (installed over 20 years ago) had become damaged through corrosion over time, causing pipes to leak. The angle at which the concrete tank sumps had been installed required a flexible pipe replacement. Despite the challenging installation requirements, a short downtime was key to this project.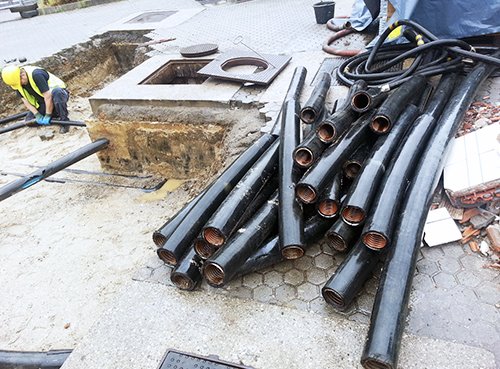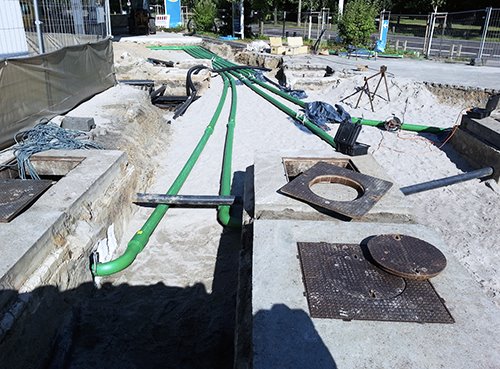 The previously installed steel piping had less flexibility than KPS piping (left) | A key requirement of this project was limited downtime (right)
Solution
KPS plastic piping was installed in long curves to fit the layout of the concrete tank sumps, and a hole was cut in the corner of each sump to allow KPS termination fittings to enter, and to be connected to the tanks. KPS double wall piping prevents leakage, while our onsite training team enabled a fast installation with minimal downtime.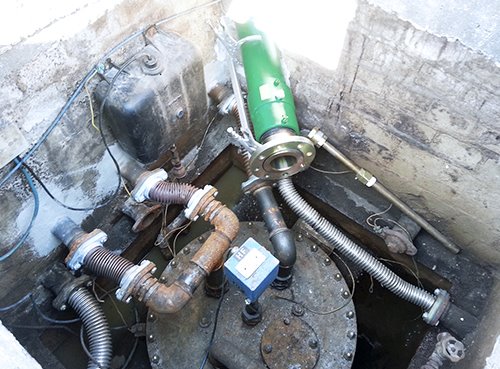 A hole was cut in the corner of each sump to allow the KPS termination fittings to enter
Result
KPS products provided BP Aral's Leipzig site with a corrosion-resistant long-lasting below ground solution that will prevent leakage and continue to perform year after year.
View all our case studies on: https://kpspiping.com/casestudies/
---
---